REAL MADRID
Real Madrid in search of financing for Bernabeu remodelling
According to El Confidencial, Florentino Pérez has initiated contacts with banks and various capital firms to finance the remodelling of the Santiago Bernabeu.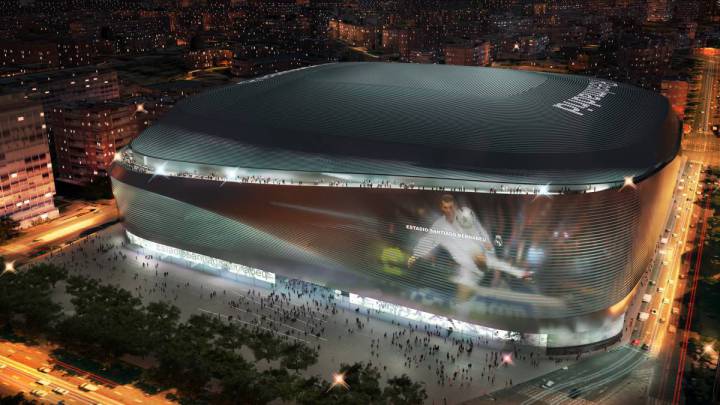 Real Madrid are currently looking for funding to carry out the remodelling of the Santiago Bernabey, according to El Conidencial. The publication explains that Florentino Perez, the president of Real Madrid, has already been in contact with various banks and venture capital firms to get the money needed to carry out the remodeling of the stadium, which could cost up to €400 million.
According to the report, the search for funding comes after the break in agreement with IPIC after they had reached a deal with Real Madrid to put their brand name on the Santiago Bernabeu.
The split comes based on an agreement in the clause that says they can break the contract if the project undergoes significant changes. The company has executed that clause after hanges to the initial plans required by the Madrid council, which were later raitifed by the Supreme Court. Real Madrid were required abandoned that initial plan.
The breaking of the pact is now in the hands of lawyers and court of arbitration, which according to El Confidencial, will take a long time to solve. This is precisely why Perez has started to looked for funding and so he can present the plan at the next meeting of partners, which is set for September 2018.
Various sources have explained to the newspaper that Real Madrid are in a solvent situation, which will make the credit available to them easier to attain. According to the latest information, Real Madrid have a gross debt of €187 million and that was before the money raised from the Ronaldo sale is put through the books along with the purchases of other players including Vinicius and Alvaro Odriozola.