The 2018 World Cup saw Kylian Mbappé impress as he and his countrymen went on to make a nation proud. And his exploits have not gone unnoticed at his club. If PSG had not already thought it, the summer tournament appears to have cemented the Frenchman's place as a true star, so much so that he may now be in higher regard than his Brazilian teammate Neymar, considered by many as the third best player in world today.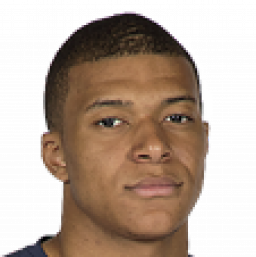 Mbappé taking the Neymar mantle...already
Last season saw endless queues form with fans eager to get a shirt with the name of the Brazilian star emblazoned on the back. It was the former Barça man whose pictures could be seen on all the walls of the official PSG store and supporters from near and far lapped it up. He had arrived a little before Mbappé, who had his own media storm following his move, but the new kid on the block was always in the shadow of the number ten, the man who blew the world record transfer out of the water.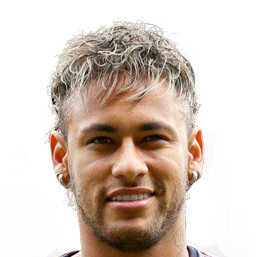 The two played well together before a serious injury to Neymar saw him miss the second half of the season but the picture, certainly for the moment, has changed, thanks in a big part to events in Russia. The Brazilian showed glimpses of his skills but they were dispatched of prematurely in the quarter-finals by Belgium, and he'll be most remembered for his play antics. Mbappé, on the other hand, returned to Paris a hero, champion of the world. And now, he has swapped shirt number 29 for the much more iconic 7.
Neymar slips down the PSG pecking order 
It is Mbappé who now monopolises the main façade of the official PSG store, Neymar's picture appearing instead on a small mural alongside Thiago Silva, Marquinhos and Edinson Cavani. The Uruguayan striker - this week linked to a move to Real Madrid - is an idol to the fans, and despite falling behind the other two in terms of media attention, his sacrifice to the team, and goals tally, has kept the supporters faithful. It was Cavani after all who gained the most backing in the controversial spat with Neymar on set pieces.
It remains to be seen how this season will pan out - clubs and fans have been known to change their individual allegiances when it suits - but Mbappé is the positive marketing message in the French capital. It helps that he's a local boy. If this is to continue, it would return Neymar to a situation that drove him to leave Barça just 12 months ago...in the shadow of preferred teammate.