Real Madrid refuse to let Kovacic leave despite player's protests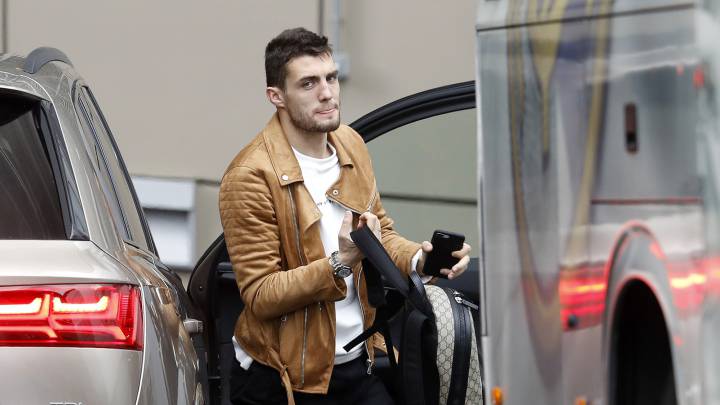 Real Madrid have got a problem with Mateo Kovacic. As far as the club is concerned, he is an important member of the squad and a player with a future (he's still only 24), but the Croatian sees things very differently - he wants to leave Madrid this summer.
Kovacic has thought about what he wants
Kovacic has been very open with the club about his intentions and went to Valdebebas on 20 July - shortly after Croatia's World Cup celebrations and before he started his holidays to clarify his position. The player wanted to speak privately with Lopetegui and also discuss the matter with his team mates. He told the coach that he isn't happy with the amount of playing time he has been getting and for that reason, he has been looking for a move elsewhere. As for his team mates, he told them that his decision hasn't been taken in the heat of the moment, that he has thought everything through and is 100% sure he wants to leave.
City, Roma and Bayern rebuffed
In spite of all of that, the mood in the back offices at the Bernabéu remain calm about Kovacic's situation. Staff are confident that they can change his mind and have stated that he is not for sale. All of the clubs who have made enquiries about the midfielder, including Manchester City, Roma and Bayern Munich, have been met with the same reply - he is not on the market. Madrid are not willing to sell Kovacic, regardless of the price offered.
The main reason why Madrid are refusing point blank to allow Kovacic to leave is that there is no player with his quality currently available on the market at a reasonable price. And after patiently easing the player through a slow adaptation to life in Madrid during the last three years, they are not prepared to see him up and leave just when he is ready to fight for his place in the starting XI.
The player meanwhile, plans to cut short his holidays (he is due back on 5 August) so that he can discuss the matter again with Lopetegui. He will repeat his message to the coach - if he isn't playing regularly, he would rather leave. The coach hopes he will be able to convince Kovacic that he will be needed as Madrid will have a busy year ahead once again with the UEFA Super Cup and Club World Cup. Also, Luka Modric, who turns 33 in September, will now have to be used more sparingly. Julen has told the players that all of them have started with a clean slate and will have to win their place.
Overlooked in Champions League finals
One of Kovacic's bugbears which he has told the club about so that they can begin to understand his frustration is how he has been used in the Champions League. He has three Champions League winners' medals but didn't play a single minute in any of the finals against Atlético, Juventus and Liverpool. Last season he was in the XI for the semi-final return leg against Bayern then found himself on the bench in Kiev. Kovacic is standing his ground - he wants a more prominent role both for club and country...