Tuchel: "I've spoken to Cavani, he wants to stay at PSG..."
The German coach added: "Cavani didn't give me any indication that he wants to leave PSG. Nobody's said anything to me about him going anywhere".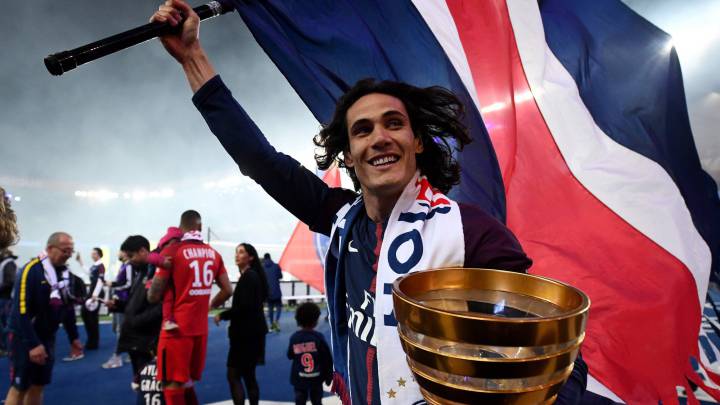 Paris Saint-Germain coach Thomas Tuchel faced the media after today's International Champions Cup meeting with Atlético de Madrid in Singapore which his side won 3-2. Apart from the game, the German also spoke about Edinson Cavani, who he says has not given him any sign that he is keen to move to another club - not even Real Madrid, the club he has been linked to.
Encouraging signs in the pre-season
What has been the most pleasing aspect of this competition for you? "The mentality which the players have shown - especially by the younger players. This was a difficult game for us and our second half performance was very good. The team's looking settled. We had a good second half and ended well in both of our games in the tournament".
Young players coming through... "There were players who are only 16 out there on the pitch and they really helped us a lot. I'm very happy with how the whole team performed".
Cavani staying where he is
In the Spanish capital, they see Cavani joining Real Madrid, Are you worried he could join one of PSG's main rivals? "I think he is going to stay at PSG, nobly has said anything to me about him leaving and the impression I get is that he'll be staying with us. The idea of him going isn't even in our thoughts. I have spoken to Cavani and he didn't give me any indication that he wants to leave the club".
Atlético - great team with a great coach
This year's Champions League final will be staged at the Wanda Metropolitano. From what you have seen of Atlético, do you think they could go all the way and play final at their own stadium? "Atlético is an incredible club, they have an incredible coach, a great mentality and their players are very strong. To be honest, I think they have a good chance to battle for the Champions League this season. I could see them getting to the final and being in with a chance of winning the trophy".