Pogba's agent in Manchester to unlock Frenchman's move to Barcelona
Barcelona have entrusted Mino Raiola to present the club's offer, which according to Tuttosport, is in the region of 112 million euros.
Barcelona are hoping to add Paul Pogba to their list of summer signings, but it is unlikely that Manchester United will allow the World Cup winner to go without a swap deal in place. And with just three days until the close of the transfer market in England, Barcelona have very little time to close a deal.
Pogba's agent, Mino Raiola, is currently in Manchester in a bid to push the complicated operation forward. Despite having ended their relationship with the Romanian agent after his involvement in Zlatan Ibrahimovic's controversial exit from the club, Barcelona have been forced to work with Riola again, as they are aware that he is key to any hope of securing a deal for the Frenchman.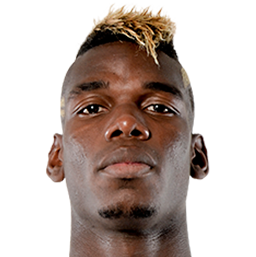 Other key factors in this operation which could work in Barca's favor are the apparently strained relationship between Pogba and United boss Jose Mourinho, and the French midfielder's fervent desire to play with Lionel Messi, something which he has reiterated on a number of occasions.
Barcelona's offer
After meeting with Barcelona president Josep Bartomeu, Raiola has been entrusted to present the club's offer to the board at Old Trafford, which is understood to be in the region of 112 million euros (around the same amount that Barcelona were prepared to pay Atlético Madrid for Antoine Griezmann). Bartomeu could also include the likes of Yerry Mina or Andre Gomes to sweeten the deal for Mourinho.
Barcelona, however, will face stiff competition from Juventus, who are reportedly keen to bring Pogba back to Turin. The Italian club will hope that a nostalgic desire to return to Italy and the country's generous tax incentives (reportedly a factor in Cristiano Ronaldo's decision to move to Turin) could sway Pogba's decision. Juventus could also be in a position to offer Miralem Pjanic as part of any deal for the Frenchman.