Andri Lucas Gudjhonsen, son of Eidur, signs for Real Madrid
The son of the ex-Barcelona and Chelsea striker joins Real Madrid's youth academy after an impressive season with Espanyol last season, in which he scored 20 goals.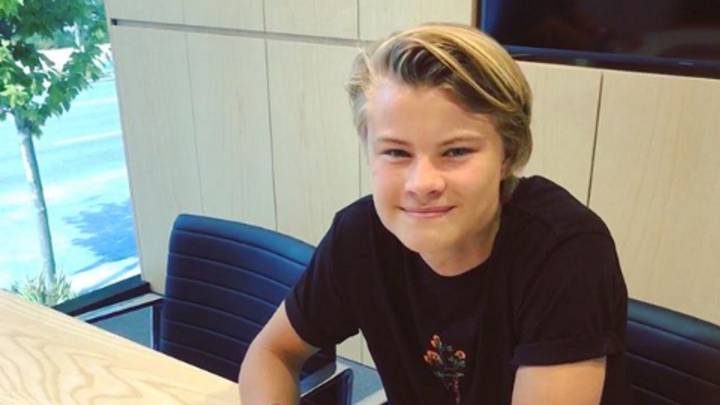 Andri Lucas Gudjhonsen, son of ex-Barcelona and Chelsea footballer Eidur Gudjhonsen, has signed a contract with Real Madrid and will be incorporated into the club's underage setup at its youth academy in Valdebebas, commonly known as 'La Fábrica' (The Factory).
"Very excited and proud to announce that I have signed for Real Madrid! Looking forward to the future," the youngster posted on his Instagram page.
Like his father, Andri is a natural goal scorer. According to what AS has learned, Barcelona were also interested in signing him, but finally Andri opted for Madrid, despite his father's history and close links with the Blaugrana.
The 16-year-old joins Madrid after having impressed at Espanyol's Cadet A ranks. Last season he scored 20 goals for his team, one of which was against local rivals Barcelona in the final of Mediterranean International Cup.
Andri was born in Icelandic capital Reykjavik, but grew up in Barcelona after his father signed for the Blaugrana in 2006. His signing with Madrid could also prompt his younger brother, Daniel Tristan Gudjohnsen, to join La Fábrica, where he would play at Infant B level. The 11-year-old currently plays for Barcelona.