NORTH KOREA
IOC regrets UN's refusal to lift North Korea sports goods ban
On Wednesday, the United Nations refused to lift a ban on sports goods exports to North Korea.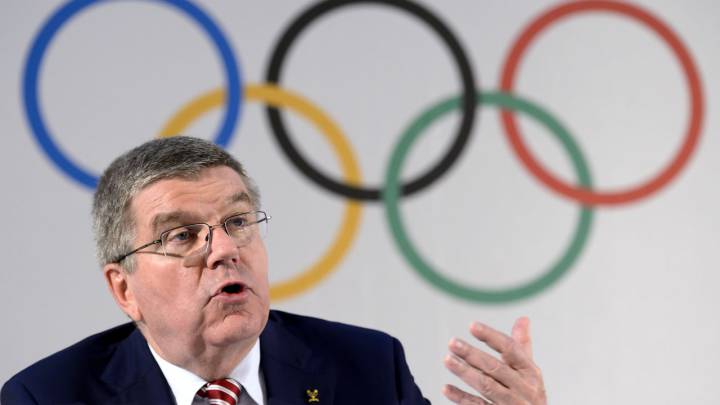 The International Olympic Committee (IOC) has expressed its regret at the United Nations' (UN) refusal to lift a ban on allowing sports equipment to be sent to North Korea.
Last month, IOC President Thomas Bach asked the UN Security Council North Korea sanctions committee for an exemption to allow the transfer of sports equipment, a request that was fiercely objected to by the United States.
On Wednesday, the IOC's petition to the UN was rejected.
"The IOC has noted with regret that the United Nations Security Council Sanctions Committee has not granted an exemption on sporting goods for North Korean athletes," the body stated on Thursday.
Disappointing UN decision
In a statement, Bach said the UN's decision "makes it more difficult for the IOC to accomplish its mission to bring athletes from all over the world together to promote understanding and friendship regardless of political background or any other differences.
"It is all the more disappointing because the exemption asked for the easing of restrictions on sporting equipment only for a very limited number of athletes."
The IOC played a key role in paving the way for North Korea to participate in this year's Winter Olympics in Pyeongchang, South Korea, generating a thaw in inter-Korean ties.
At the opening ceremony, North and South Korea marched together under a unified flag, and a joint team was formed for the women's hockey event.
The two Koreas remain technically at war after the 1950-53 Korean War ended in a truce rather than a peace treaty.
Military tension remains a fundamental obstacle to the improvement of Korean relations.
Bach says the IOC will "continue to contribute to peace and reconciliation on the Korean peninsula and beyond through sport."