Leo Messi succeeds Andrés Iniesta as Barcelona captain
The Argentinean will lead Barcelona in 2018-19 with Sergio Busquets, Gerard Piqué and Sergi Roberto forming an all-La Masia quartet.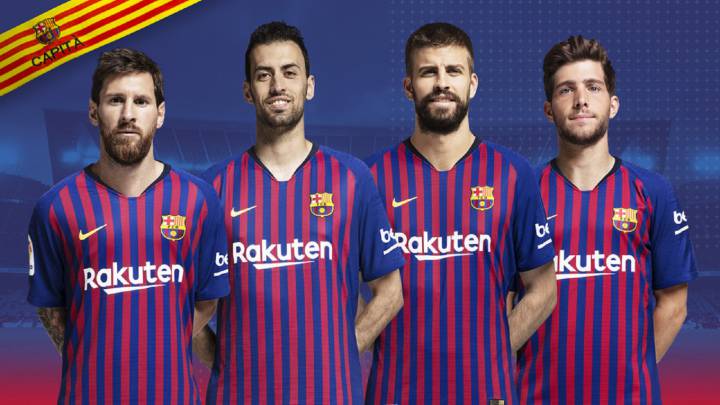 FC Barcelona have confirmed their four captains for the 2018-19 season with Leo Messi to take over the armband from Andrés Iniesta after the midfield maestro's departure for Vissel Kobe.
With the election of Sergio Busquets, Gerard Piqué and Sergi Roberto as the other three first-team leaders, Barcelona will have a quartet of captains all schooled in the club's La Masia academy for the first time since 2013-14 (Xavi, Iniesta, Messi and Busquets).
Piqué and Roberto finally made the cut despite strong claims for the role from Ivan Rakitic and Marc-Andre Ter Stegen, both of whom had expressed their desire to be handed the responsibility.
La Masia and longevity behind Barça's election of captains
Barcelona's decision can be attributed not only to the La Masia connection but also to time served at the club. Piqué returned from Manchester United in 2008 and has been at the club ever since. Roberto, meanwhile, did not become a senior squad member full time until 2013 but made his debut in 2010 in the Copa del Rey and his first Champions League appearance against Real Madrid in the 2011-12 semifinals, thereby representing the club earlier than Jordi Alba.
Another candidate for one of the captaincies, Alba joined Barcelona from Valencia in 2012 having been released by the Camp Nou earlier in his career due to his height.