Luka Modric decides to stay at Real Madrid
The Croatian has responded to the Bernabéu board's willingness to improve his salary and will commit to the club after speaking with his family.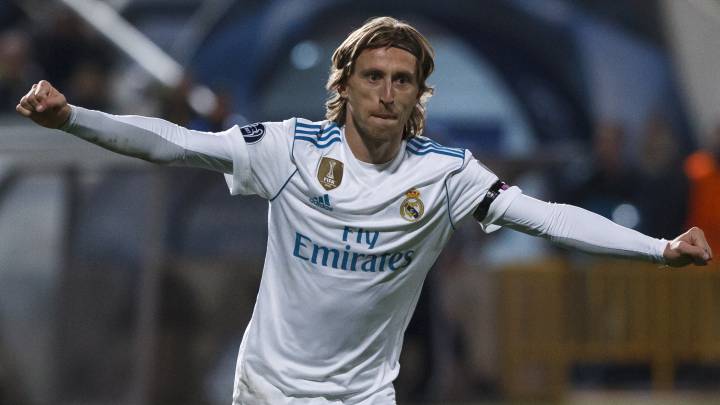 Following a swift bout of speculation regarding his future Luka Modric has elected to stay at Real Madrid, As understands from sources close to the Croatia midfielder.
After winning the Golden Ball at the 2018 World Cup by leading Croatia to the final in Russia, Inter Milan emerged as a suitor for the 32-year-old, offering Modric a succulent six-year contract worth some 10 million euros a year and the promise of a final pay day in the Chinese Super League with Inter part-owned side Jiangsu Suning after four seasons in Serie A.
Although Modric has maintained a respectful silence while the rumour mill churned away, he did not move to deny the Inter offer, suggesting that it was a serious proposition.
Modric: "Back to work!"
However, As has learned that after consultations with his family and close advisors, Modric has decided to remain at the Bernabéu. On Friday morning he hinted as much with a post on social media showing him training at Valdebebas.
In reality, Modric always preferred the prospect of staying at the club he joined from Tottenham in 2012 and with which he has won four Champions League titles, but he also wanted recognition from the boardroom of his contribution on the pitch.
Modric is not one of Real Madrid's big earners, currently taking home a salary of 6.5 million euros a year. Gareth Bale and Sergio Ramos top the pay scale at the Bernabéu with 11 million euros a year apiece while Karim Benzema and Toni Kroos occupy the next level down, on a salary of 8.5 million a year.
Modric has two years left on his current contract and it anticipated that Madrid will offer an extension and a pay rise in line with his current standing as the best in the world in his position. That will be enough to ensure that the influential midfielder remains at the club, possibly until he decides to retire.



LaLiga Santander
*Update 10 de agosto de 2018