Uefa matchday meeting: both teams in their home strips
Real Madrid and Atlético met with Uefa to clarify aspects of tonight's final. There will be 12 players on the bench and a 4th substitute allowed if extra-time is played.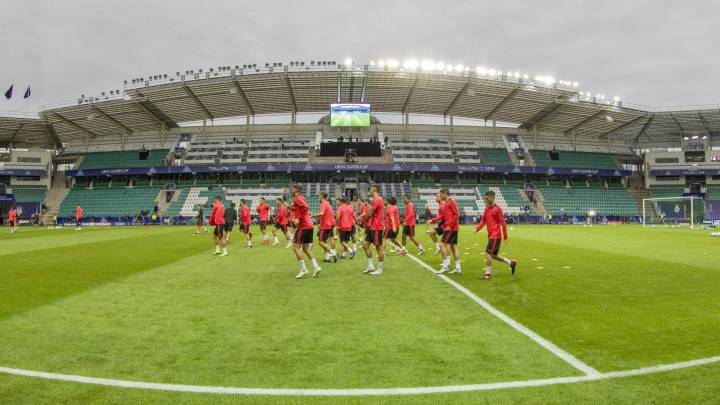 This morning, the two finalists for tonight's European Super Cup - Real Madrid and Atlético, held a meeting with Uefa to clarify the logistical aspects of the match. Some of the subjects covered in the meeting included the kits which both teams will wear, the regulations concerning the pitch at Le Coq Arena and substitutions... Real Madrid will be wearing their standard, all-white home kit with their goalkeeper in black. Atlético will take to the pitch in their normal, red and white home kit with their goalkeeper in green. The match officials for the game - a Polish team headed by referee Szymon Marciniak, will wear a yellow jersey with black shorts and socks.
The pitch in Tallinn
As for the playing surface, the grass will be cut to a height of 22 millimetres and the pitch will be watered after both teams' warm-up and during the half-time interval.
One of the new features of this Uefa Super Cup final - and from this year's edition of the Champions League, is that both teams will be allowed a maximum of 12 players on the subs' bench - five more than previously. Another new ruling in all Uefa competitions will let teams make a fourth substitution - only if the game goes to extra-time.