CELTA VIGO
The Emre Mor throne
The Turkish international and Celta Vigo player showed off two of his personalised chairs on Instagram as he relaxed by the pool of his new home.
The extravagances of the modern-day footballer are common place so it came with no surprise to see further evidence on the social media account of Celta Vigo player Emre Mor ahead of the new LaLiga season.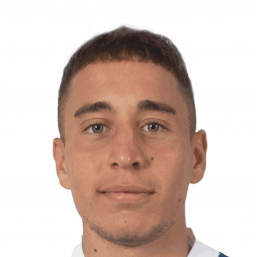 Knowing your place
The 21-year-old Turkish international shared a picture on Instagram of himself sitting on a chair in front of the swimming pool of his new dwelling place. (Actually 'chair' is not really doing the item of furniture justice with 'throne' being a much more apt choice of words). On the back of the seat the player has made it very clear who the owner is with his name and number resplendent. As can be seen from the second throne where the Mor is resting his feet, the club shirt has also been used in the design.
According to local news outlet El Faro de Vigo, the photo was taken at the player's new home in Moaña (Pontevedra), the birth place of Celta star Iago Aspas.
Celta get their first taste of LaLiga 2018/19 action with a home game against Espanyol on Saturday 18 August.