Bertens outlasts Halep in gruelling Cincinnati final
The world number one said she ran out of energy in her loss to Kiki Bertens in Sunday's Cincinnati Masters final.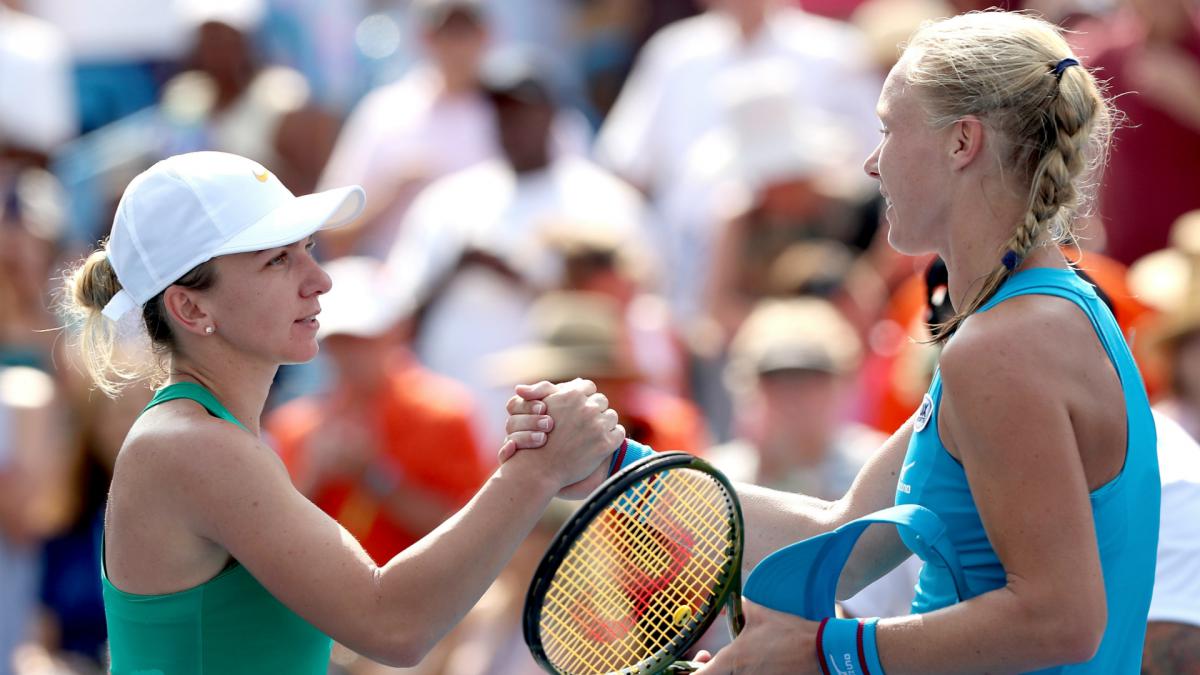 A fatigued Simona Halep said she "gave up" in the Cincinnati Masters final after failing to convert a match point in her three-set loss to Kiki Bertens.
Rogers Cup champion Halep was on the brink of back-to-back titles but the world number one was unable to make the most of her chance in the second-set tie-break as she went down 2-6 7-6 (8-6) 6-2 on Sunday.
It ended Halep's nine-match winning run and the Romanian star – who had won 18 of her last 19 matches dating back to her French Open triumph – lamented a lack of energy and execution.
"I had match ball. So I was there," top seed Halep said. "Didn't take my chance. In the third set I was empty and I couldn't fight anymore."
"We played many rallies, and it was a very physical match. That's why the end I couldn't make it anymore," Halep added.
"I can say I gave up, because I didn't have energy left. But she played really well, and she really deserves to win that, this title, because her level was very high."
While there was disappointment for Halep, there was jubilation for Bertens as the world number 17 celebrated a remarkable comeback.
Bertens reigned supreme in Charleston earlier this year but Sunday marked the biggest title of the Dutchwoman's career.
"I think I didn't have really a good time to get nervous, because I was just so tired," Bertens said. "I think it was such a tough match, and after winning that second set I knew, like, anything is still possible.
"I had a chat with [coach] Raemon [Sluiter] at 2-1 [in the third set] and I was, like, 'I'm dead'. Then I said to myself, 'No, I can do this. Let's go for it.'
"I was, like, 'Yeah, I know this feeling,'" Bertens elaborated. "I had this feeling before in the practices. So I know that I can keep on going. It's for a title, so of course you can always give a little extra and just go for it. And that's what I did."