Dani Ceballos happy again thanks to Lopetegui's guiding hand
The player that saw hardly any time under Zidane is now the fifth most used with the new manager in charge, giving a new lease of life to the young Spaniard.
Dani Ceballos has gone from a player who was wanting to leave Real Madrid just a few months ago, to potentially one of the key members of Julen Lopetegui's side. Not only could this prove to be good news for the youngster and the club, but also for the Spanish national team.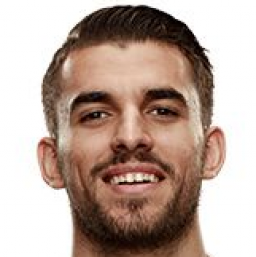 What a difference a Lopetegui makes
Last season, the man who turned 22 in early August was the player who saw the fewest minutes on the pitch. This was in his first season since making the big move from Real Betis and under Zinedine Zidane, he was not seen necessary to their push towards trophies.
Ceballos part of the 'new' Madrid
Since Lopetegui came in to guide the club, Ceballos has been the fifth most used player since the start of pre-season (he has already featured for 357 minutes) and was in the starting XI in the Liga opener on Sunday against Getafe, a game in which he wasn't substituted until inside the final 20 minutes. Last season he was on the field of play for 899 minutes, around 16% of the total available, and only made an appearance in 22 of the 62 matches across the 2017-18 campaign. In addition to this lack of playing time, Zidane did not include him in the matchday squad on 19 occasions.
Lopetegui gave confidence ZIdane couldn't
It feels like a 180-degree turn with the arrival of the Basque coach, someone who knew the youngster before joining after their time together in the national team. Only Keylor, Benzema, Bale and Carvajal have featured more than him this term (late returns from key players at the World Cup will likely have affected this) and the player himself has already acknowledged the significant change in mood. Following the friendly encounter against Roma in the USA Ceballos said:
"The manager's confidence is fundamental and I have had this feeling from the first moment. He gave me a confidence that Zidane couldn't give me."
Time will tell if this manager-player relationship continues for the months ahead, but fans of Los Blancos have been cautiously optimistic of what the creative midfielder from Utrera can bring to the team.