Cristiano's ex-fitness trainer reveals his training technique
"Out of the seven Ballon d'Or winners I have worked with, Cristiano is the strongest", says Giovanni Mauri, who was part of Carlo Ancelotti's team.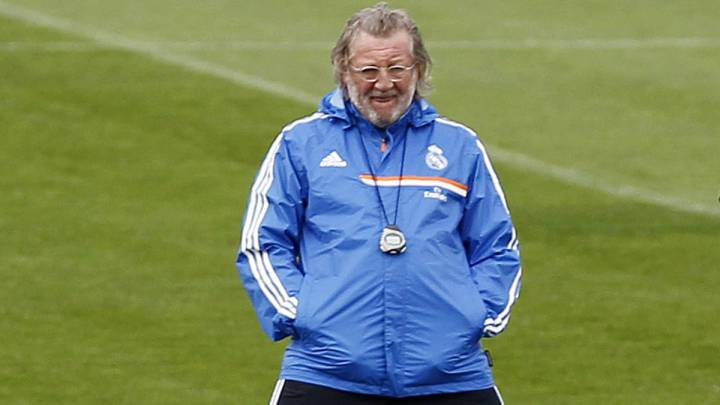 The sheer dedication and conscientious, professional approach which Cristiano Ronaldo applies to his job has earned him admiration from some of the most experienced coaches and fitness trainers in the game. One of them, Giovanni Mauri, told Tuttosport about the two years he spent working with Cristiano at Real Madrid. Mauri witnessed Cristiano's daily routine during Carlo Ancelotti's time at Real Madrid; the 61-year-old Italian has worked at some of the top clubs in Europe, including Parma, AC Milan, Chelsea, PSG and Bayern Munich.
Potent physical strength
"Out of the seven Ballon d'Or winners I have worked with, or eight if you include Maldini who should have won it, Cristiano is the most powerful. His acceleration is incredible - he can go from 0 to 34 km/h in just a few seconds," Mauri explained.
Understanding his body
"Cristiano is a champion material both physically and mentally. He is alert to all of the signals that his own body sends him: he is able to understand what his body tells him - he is a sportsman who knows himself to perfection. He's almost like his own personal trainer. I remember one time when he turned to me and said: 'Boss, too much water kills the plants...' He felt that the workload at that moment was too much for him and that amount of exertion wasn't good for his body. Knowing yourself like that is a great quality in a footballer. Maldini was like that too".
Dedication, competitiveness and humour
"Cristiano is a phenomenon, a sportsman of the highest level. One of the reasons why he is so good on the training ground is that his work ethic is based around three basic components: dedication, competitiveness and good humour. To improve the game, it would be a good idea to take young player along to watch him at work - he does everything with a smile and never with disinterest - which you sometimes see with players in the lower categories. We're talking about a real one-off who, at 2am in the morning after a Champions League game, won't just get in his car and drive home - he'll stay at the training complex to be given post-match treatments and cold water therapy (cryotherapy). Apart from having a very healthy lifestyle, he is totally dedicated to making sure he recovers physically after every game".