Betis and Benfica to battle it out for €25 million Rafinha
The Portuguese club believe the potential lure of Champions League football will be enough to sign the midfielder ahead of the Andalusian club..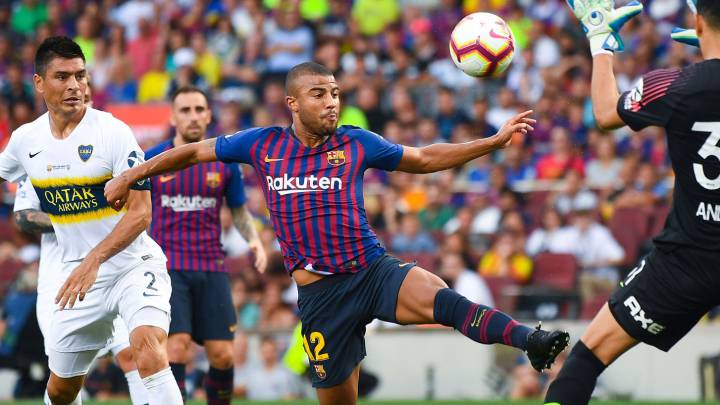 Betis are still determined to hire the services of Rafinha to boost their midfield and attack and are currently negotiating with Barcelona. The LaLiga club are confident they can push the move through, despite the asking price: Los Azulgranas are asking for 25 million euros and are considering the option of a permanent loan move at the end of the season.
Solutions
Betis' budget could be an issue, however, and the club are aware that they may need to sign more players this week to give them more strength on the wings. That said, the club see the Brazilian as the perfect solution to link defence and attack.
Benfica
One snag in the move is the reported interest from Benfica, who would be willing to meet the 25-million asking price, and believe their potential Champions League qualification could be the deciding factor. In Barcelona they are keen to ensure a deal for the player comes to fruition to streamline their squad.
LaLiga Santander
*Update 26 de agosto de 2018