Bale ready to be the main man for Real Madrid
With Cristiano and Zidane gone, Bale feels he is now the main man in Real Madrid's project. The club haven't signed anyone who might steal his thunder.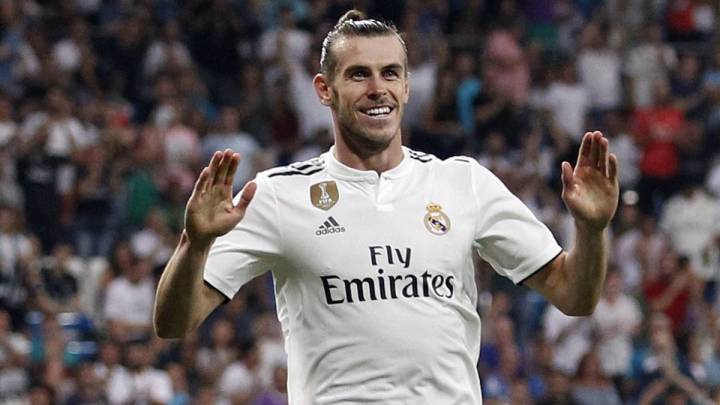 Up until now, practically everything Gareth Bale has done for Real Madrid has been pushed aside. Being permanently in Cristiano's shadow only accentuated the difficulties he's had and made all of achievements dismissed or quickly forgotten. The most recent example of that - and perhaps the most evident, was his performance in May's Champions League final - his contribution - two wonderful goals became insignificant following Cristiano's threats that he would be leaving. Meanwhile his doubts about his own future were relegated to page 4 or 5 of the sports dailies. It was as if to say that it hardly mattered whether he stayed or left, a strange place to be for one of the last big, Galáctico signings to arrive at the Bernabéu.
Bale poised to take off
Back in the UK, football fans are largely in the dark about Bale's life in Madrid - whether things are going well for him or if he's happy; that's partly due to the exclusivity agreement he has in place with a television broadcaster and also due to his own, natural tendency to shy away from the limelight - on top of the protection he receives, like all of Madrid's players, from the club. So his huge differences with Zidane were left hidden while the team reaped success after success. The Welsh winger could not for the life of him understand why the club would be telling him one thing (his importance to the team now and for the future) while the coach wasn't giving him the confidence he needs to take flight and turn himself into an even better player. Bale was the only member of Madrid's first team squad who didn't post a good luck message for Zizane on social media. He left the possibility of leaving the club himself wide open, his decision pending a heart-to-heart with his own circle as well as discussing it with the club. In the end, he didn't even need to sit down to talk it over. The same message was repeated to him, via his agent and by telephone, that he would be handed the responsibility he craves, that he would be the star of the new project - that he would not be sold and the club would not bring in a new player who might steal his thunder.
Bale enjoying his football
Bale is made for Madrid like Madrid is made for Bale. And for the moment at least, Gareth is in his element. He'll never be a player who comes on to make an impact as a late sub (as some commentators have recommended). And that's because Bale is a player who naturally feels most at home being the sledgehammer of the team, the one who delivers the definitive, knockout punch. That's his job and that's the part of his game he's working hardest on - freeing himself from tactical obligations and letting the rest of the team grow. Bale's ready, and he knows that his is going to be his season.



LaLiga Santander
*Update 26 de agosto de 2018