REAL MADRID
Marcelo on his substitution: "It surprised me but I respect it"
The left-back was replaced by Real Madrid's Julen Lopetegui in the second half but he says he felt 100% and didn't understand the change even though he respects it.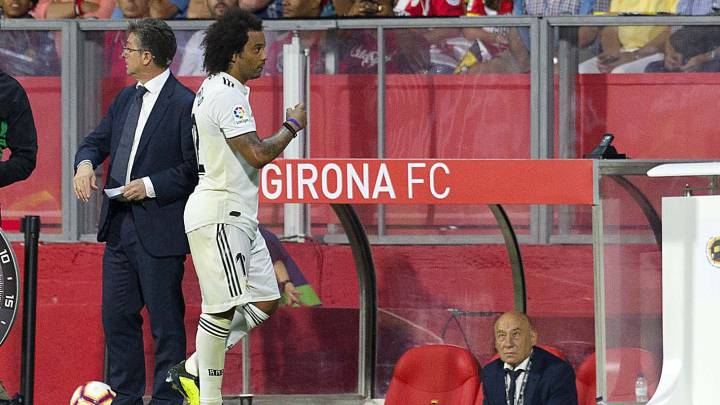 Marcelo says his second half substitution against Girona surprised him but that he respects the decision of the manager.
"It surprised me but I respect the manager's decision," he said. "I wanted to continue because I was good, 100%. I don't understand the change but I respect it. It's a managerial decision. I always want to play."
He was replaced by Raphael Varane with Nacho slotting in at left-back for the rest of the game as Real Madrid looked to kill off the flagging Girona threat. It worked too, according to Emilio Butragueno, the club's director of institutional relations. "When the change was made, we didn't have any defensive problems from that point," he said.
Marcelo also says he misses playing with Cristiano Ronaldo, who he says is "the best in the world".