REAL MADRID
Lopetegui sings Benzema's praises
Karim Benzema has earned praise for his performances to start the season and under Julen Lopetegui, he could have his best season at Real Madrid to date.
Julen Lopetegui seems clear that Real Madrid do not need to sign a striker. Karim Benzema put in an excellent performance on Sunday night against Girona and ended the night with a brace during the 1-4 win for los Blancos.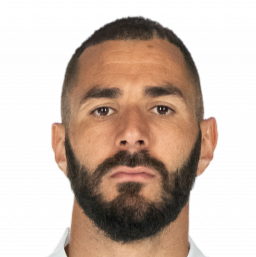 The Spanish coach clearly relies on the French striker and he has played every minute of the first three games of the season. He scored in the European Super Cup and twice during Girona on Sunday bringing his tally to three so far this season in all competitions. That is 25% of his goal tally from last season when he scored 12 in 47 games - almost a goal every three games.
It's no wonder he is using him in such a productive manner. It was Lopetegui, who initially wrote a glowing report of the player in 2006 when he was the head of international scouting at Real Madrid back in 2006.
Last season, he only finished 14 games out of the 47 he played in and had the worst goalscoring season since he arrived in Madrid. This year he is one of the side's protagonists in attack and he is on pace to score over 40 goals, which would eclipse bis best season for Real Madrid - 32 goals in 2011/12.
With Ronaldo's evolution into a number nine, Benzema was pushed out to the wing but under Lopetegui and with Ronaldo gone, Benzema will get more chances as a pure striker. He was even selected to take a penalty in the second half to give Real Madrid the lead, which he duly converted.
"I've been here for ten years and I will keep playing like other years. I will try to score more goals," he said.
It looks like no competition will arrive for Benzema but given his form to start the season, Real Madrid don't need one.