BARCELONA
Piqué: "We'd be happy if Pogba came to Barcelona"
The Barcelona defender spoke at a PokerStars event and analysed Real Madrid under Julen Lopetegui and said it would be "suicide to just focus on the Champions League"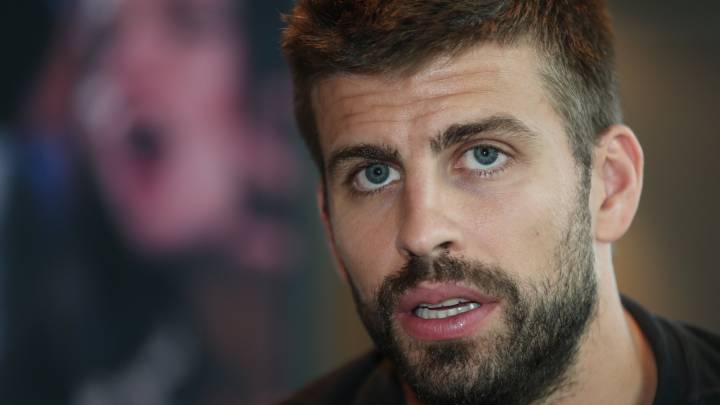 What do you think of Dembele's start to the season?
"He has done great in preseason and has continued like that in the first few games, we must bear in mind that he is a very young kid and that the first year at Barca takes a lot out of you, he can give us a lot, because he is very young and has a margin for progression."
Is it important that Messi wears the captain's armband? Has anything changed
"Leo was already the leader of the team, he did not need to reinforce in that sense, the armband is anecdotal, Leo has been a a leader for years."
After what happened with the field against Valladolid, has the urge to go to the United States changed?
"That has nothing to do with it, but it's a pity that we are in 2018 and we have these problems because it is not a matter of budgets, there must be people who are conscious of these things like the state of the pitch and whether it's acceptable especially when we talk about a league that happens to be the best in the world, with very important clubs and great players. The other day in Valladolid can not happen because the game suffers, it puts the players at risk of hurting themselves. If they injured themselves, they would never be able to forgive, you have to think about it and take the necessary measures."
How do you rate the signings and especially Lenglet?
"We have reinforced well, but we'll see what happens at the end of the season, Lenglet plays the ball very well, I think when he has played he has done very well, we have to give the new ones time because most of them are very young. You have to look at both the present and the future, Arthur is 21 years old and Lenglet and Malcom are youngsters."
Are Madrid weaker without Cristiano?
"They have started with two wins and they're playing well, we know Julen from the national team and for now it is what we expected, I think Madrid will be a team that work more based on the team than on individuals."
How should we take Messi's speech? Are Barcelona 'all in' for the Champions?
"It's the most important title there is because the best players play in it. You only play a few games but but you can't focus on this along. It would be a suicide to base everything on the Champions League because our way of playing is about continuity and the league is where you have to focus, it's a thermometer that will tell us if we're good or not, We've never won the Champions League without winning the league. We'll focus on the league to see where we get to later on."
Are you aware of happenings at Manchester United? Can you see Pogba at Barcelna because of the issues with Mourinho?
"I'm not too aware of what's going on with them, Pogba is a great player and he's there. We'll see if he changes clubs in the future, it would be nice if he came and would make us happy in the future, but we have to respect a player who is at Manchester United. "
Today you spent time with Neymar, have you asked him not to go to Madrid?
"We didn't talk about this, I saw him yesterday and today he came to training, he has a lot of friends ... we talk a little bit about everything and we will see him again in the tournament, I am happy he comes back to his second home."
Does it bother you to play a League match in the USA?
"We have to give value to what we have. To innovate and open up the market is another thing and I understand it is a possibility like what the NBA does, but the calendar is not the same in football as in the NBA. There are more competitions here and you have to take the fans into account. What we need is more information and when they don't explain it to us, we have a bad feeling. At the end, the players are the one who have to play and put up with it."