REAL MADRID
Reports: Juventus to offer €50 million for Marcelo next summer
Cristiano Ronaldo is keen to join up with his former Real Madrid teammate again and is selling the move to Marcelo also.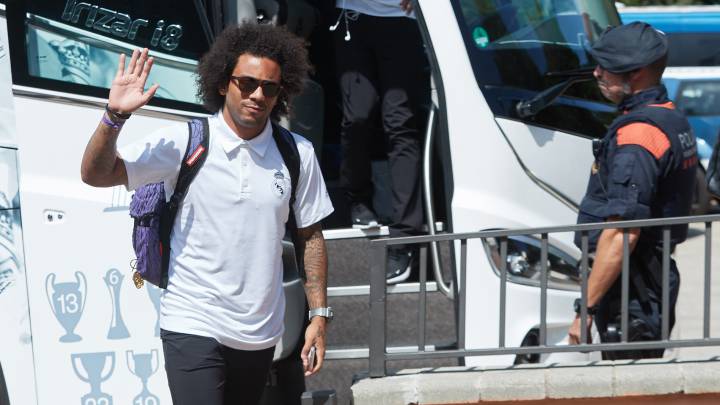 Reports in Italy suggest Juventus have not given up on signing Marcelo next season. Cristiano Ronaldo is his a massive fan of his former teammate and Tuttosport revealed the supposed strategy as to how they plan to unite the pair again.
They report how the Turin side's efforts this summer were futile but that they will return next summer with the intention of offering €50 million for the 30-year-old left-back.
It is even understood that Marcelo is in favour of a move. He has Ronaldo speaking to him about the qualities of the club and is keen to team up with him on the left flank for the Italians. In order to fund the move, Juventus will sell Alex Sandro, a player who Real Madrid were interested in before. They decided against selling him this summer with PSG interested and tabling a bid. He is highly rated and will bring in sufficient cash to make what looks like a very probably move a done deal.



LaLiga Santander
*Update 28 de agosto de 2018