SEVILLA
Castro: "Mariano told us many times that he only wants to play for Sevilla"
The president says he is not mad with anyone but sent a message to Madrid and to Mariano through the press as it looks like he will sign with Real Madrid.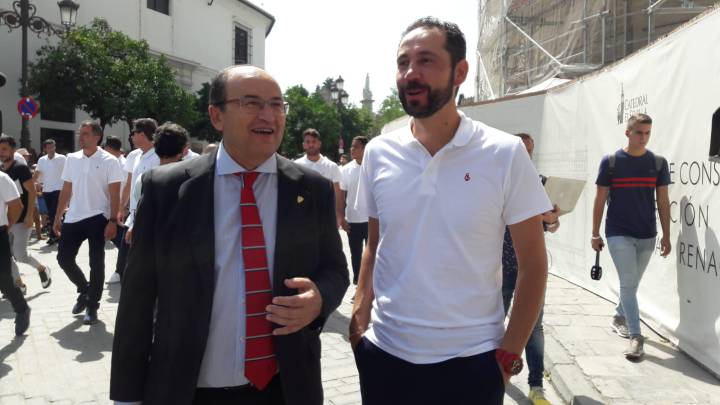 Pepe Castro, the president of Sevilla Football Club, has given up on signing Mariano Diaz from Lyon. "We are an ambitious club but Real Madrid have told us that they will exercise their option to buy him," he said when it looked like the striker was close to a deal with Sevilla.
The 25-year-old looks set to return to Real Madrid after speaking with Julen Lopetegui even though the deal with Sevilla was as good as done. "The player told us that he wants to play at Sevilla and he still hasn't replied to us. You can suspect something from that, but there has been no reply from Mariano," he said.
"We don't have to ask Real Madrid anything. It's Lyon who have an agreement with them. We have done what we had to do, that was to negotiate with the player. I'm not angry with anyone. This is football. Everyone does what's in their interest when it's in their interest," he continued.
Although he says he is not angry with anyone, he does says that "Madrid didn't want him all summer and now that Sevilla want him, they're interested...until the player is sitting at the president's table and signs the contract, he is not a Sevilla player."
Castro also sent a message to Mariano. "We are not stupid. Mariano told us many times that he only wants to play for Sevilla. I don't know if I trust his word. He still hasn't answered us."



LaLiga Santander
*Update 28 de agosto de 2018