Real Madrid set sights on Raheem Sterling
According to Sky Sports, Real Madrid have renewed their interest in signing Raheem Sterling, whose contract talks with Manchester City have stalled for months.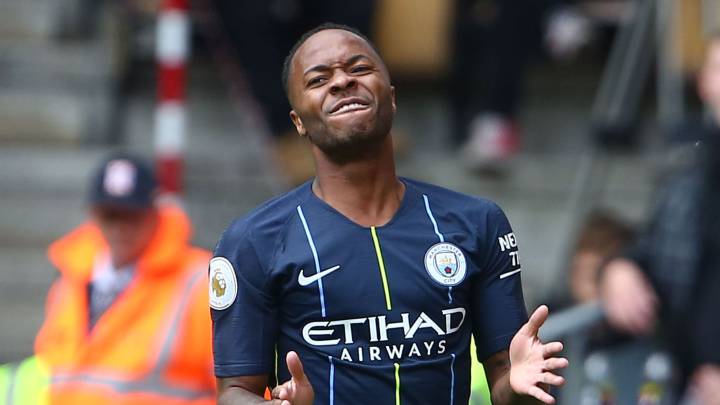 Real Madrid have reignited their interest in signing Manchester City's Raheem Sterling, according to Sky Sports.
With just two days until the close of the transfer market in Spain, it is unlikely that Madrid will move for Sterling this season, but he could be a prime target next summer.
The England international has caught the eye of Madrid's sporting direction after an impressive season last season with Pep Guardiola's City, in which he scored 23 goals in 46 games, helping the blues to win their third Premier League title with a record 100 points.
Sky Sports claims that Madrid representatives will be watching Sterling in next month's Uefa Nations League game between England and Spain.
Sterling-City contract talks stall
Sterling has less than two years left on his current contract with City and is yet to strike a renewal deal after months of talks. The former Liverpool striker reportedly wants City to raise his weekly salary from £170,000 to £250,000 (275,00 euros), putting him on par with Sergio Aguero and Kevin De Bruyne, but so far the club's board has been reluctant to meet his demands.
City are reportedly willing to let him go next summer if they cannot reach an agreement, which would open the door for Real Madrid to make their move for the 23-year-old.
Earlier this month, Guardiola said that he wanted Sterling to stay but admitted that he did not know what would happen regarding his contract situation.
"It's clear since the first day I arrived we want him, but the deals are the deals, and the agents are the agents, and the players are the players," said the ex-Barcelona coach.
"So, at the end, I don't know what is going to happen, but I assure you 100 per cent that the club, myself like a manager, sport director, even his team-mates - we want him to stay longer here."
Neymar and Mariano
News of Madrid's renewed interest in Sterling comes after AS has learned that Neymar will also be a prime target for Los Blanco's next summer. The absence of a Galactico-like signing this summer to replace Ronaldo has left many Madrid fans disgruntled, and the arrival of stars in the calibre of Neymar and Sterling would go a long way in appeasing those fans next season.
Although it now looks like Madrid will close a deal for Lyon's Mariano before deadline day this Friday, who will join Vinicius, Alvaro Odriozola, and Thibaut Courtois on list of summer arrivals.