SEGUNDA B
After signing Borriello, UD Ibiza want to sign Antonio Cassano
According to Corriere della Sera, the Segunda B side have Cassano in their sights and are keen to sign the former Real Madrid player alongside Marco Borriello.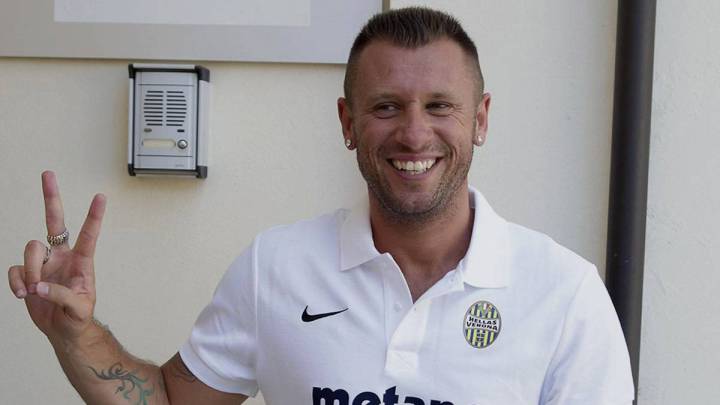 After completing one of the stranger signings of the summer when they inked Marco Borriello to a deal, Ibiza are not done yet. According to Corriere della Sera, Antonio Cassano is the next name on their list as they look to scale the Liga ladder.
Borriello caused quite the stir when he signed. The former AC Milan, Roma and Juventus will play on the island in Segunda B group IV and he could have another Italian international teammate in Cassano by his side next year.
The 36-year-old announced that he was "in great shape, better than ever" after spending a year out of the game in August. He played for Roma, Real Madrid, Sampdoria, AC Milan, Inter, Parma and Hellas Verona during his 20 year career.
"I'd like to play where I live or nearby, no more than an hour or two away. I'm physically and mentally ready. The spark wasn't there last year, but if this season there are any teams that are interested, I'll study an offer," he said in that same interview.