Uefa unveil Madrid final Champions League poster
Atletico Madrid's new Wanda Metropolitano will host the 2018/19 final on June 1st and Uefa have revealed the imagery that will accompany the final match.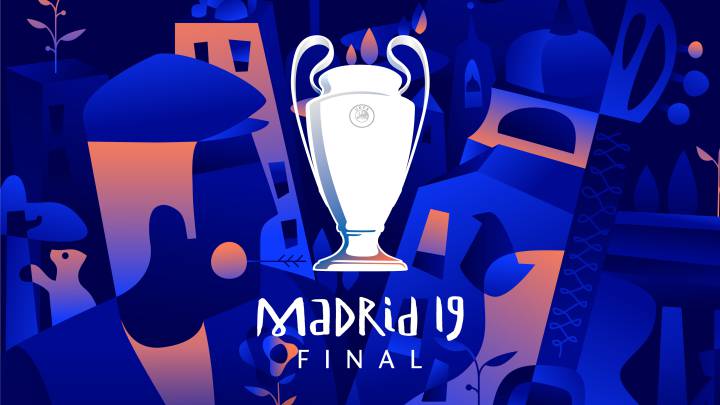 The Spanish capital is the venue for the Champions League final next June with the game set to be held at Atletico Madrid's new Wanda Metropolitano stadium. Ahead of the group stage draw, UEFA revealed the poster and graphic identity ahead of the June 2019 match.
Madrid native Rubén Sánchez was the man behind the design which features traditional elements of the city's folklore such as a "chulapo" (traditionally attired Madrid citizen), a cat (natives of the city arte known as the cats (los gatos) for their reputation of late nights, the city emblem and the famous bear and tree statue which is in the central Puerto del Sol.
The draw for the group stage and features four Spanish sides with Real Madrid, Atletico, FC Barcelona and Valencia set to learn their rivals for the group stage which commences in September.