Mariano inherits Cristiano Ronaldo's number 7
Real Madrid presented their returning striker at the Bernabéu, with Mariano signing till 2023.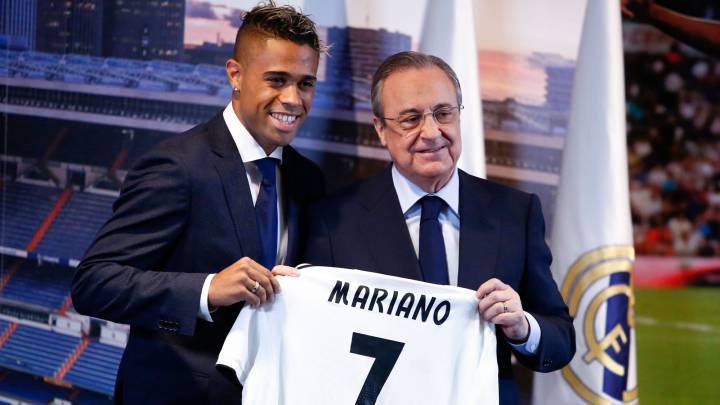 Mariano will wear the number 7 for Real Madrid, with the striker returning to the Bernabéu and signing a deal that will keep him at the club till 2023.
The Spanish born Dominican player rejoins Real Madrid from Lyon, who he moved to last summer for eight million euros. Real Madrid will pay the French outfit 19.5 million euros to exercise their buy-back clause, plus a possible further 1.9 million in add-ons.
Mariano presented at the Bernabéu
Mariano was presented by Real Madrid this afternoon, Friday, with thousands of Real Madrid fans at the Bernabéu to welcome the striker who inherits Cristiano Ronaldo's number 7 shirt.
Speaking after his presentation, Mariano said it was a very special day for him, and thanked the club, the coach and president Florentino Pérez and everyone who had made it possible for him to be back at the Bernabéu.