Mayoral to go on loan to Levante
According to Spanish radio station Cadena SER the out of favour striker is set to move with no purchase clause.
Levante are set to close the transfer window in style with the arrival of Borja Mayoral on loan from Real Madrid. According to Spanish radio station Cadena SER the team from Valencia have reached an agreement with the capital outfit to bring the striker in on loan for a season, but with no purchase option being included in the deal.
Levante jumped at Mayoral chance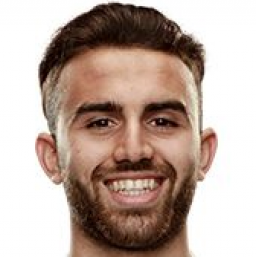 With just hours to go before the transfer market closes Levante were happy enough with their squad, having three players - Roger, Dwamena and Boating - who can play up front alongside Morales, who Paco López is very happy with. That being the position the club were only going to bring in someone if a decent opportunity presented itself. And Levante considers Borja Mayoral exactly the kind of opportunity they are keen on.
The Valencia based outfit have been keeping close tabs on movements at the Bernabéu, and with the arrival of Mariano they knew they had a chance of bringing in Mayoral. It now remains for the move to be confirmed by the clubs.