Atlético hail club legends with flag display at the Wanda
The surroundings of the Wanda Metropolitano stadium have been decorated with flags bearing iconic players: Luis, Kiko, Pereira, Falcao, Torres....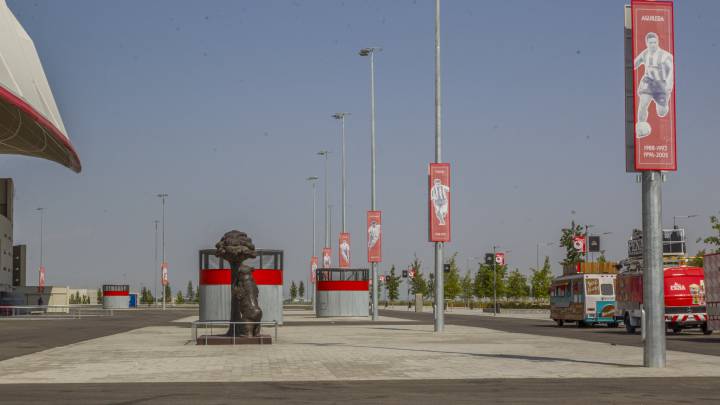 Atlético have made sure their legendary players will always be present at the Wanda Metropolitano stadium. On the boulevard leading up to the ground, the club has placed 40 flags celebrating players who made history with Atlético - the red and white flags compliment the 163 plaques dotted along the floor of the Paseo de Leyendas walkway, and were installed ahead of last weekend's game against Rayo.
Legendary Atlético players
The plaques honour the players who have made over 100 appearances for Atleti but the players featured on the flags were elected through a poll. Fans were asked to name their 10 top Atlético players and a list was drawn up from the results. There are a few big names missing however - for instance, there is no Hugo Sánchez, Kun Agüero, Arda Turan or Thibaut Courtois - all of whom remain hugely popular. The players who feature and who are still active are no longer at the club - such as Gabi, Fernando Torres and Raúl García.
More flags to be up in the next few months

For the time being there are 40 flags installed around the stadium perimeter - apart from the façade which was part of the old Peineta stadium. More will go up over the next few weeks the club says, including one of Miguel San Román, who sadly passed away in 2015 - 10 years at the club, 76 appearances and a charismatic keeper who will be one the next players to be honoured to take pride of place with his own flag on Paseo de Leyendas.