Filipe Luis: "A lot of lies have been written; I'm fine here"
The Atlético de Madrid left-back spoke to beIN Sports after Saturday's 2-0 to Celta: "Three weeks ago I held a meeting with the club and they told me not to leave".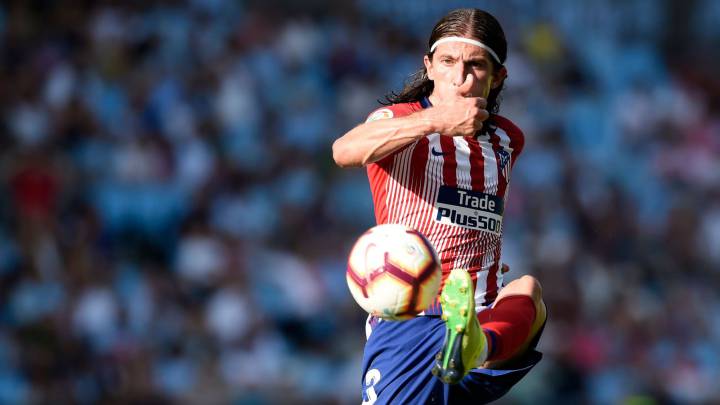 Filipe Luis opened up about the offer he received from PSG this summer in a pitchside interview at Balaídos following Saturday's 2-0 defeat to Celta. The Brazilian told beIN Sports that media reports that he was considering leaving Atleti were wide of the mark.
Nonsense written in the press
"Three weeks ago I arranged a meeting with the club to let them know about my situation. I was told that the club didn't want me to leave - so I didn't push the matter any further. I'm fine where I am here at Atlético", the player explained. Filipe Luis, whose contract is due to run out next June, received an offer from PSG for two years with the option of a third. With their squad already closed, Atlético named their price to set him free - 30 million euros. Not only is Filipe a key player for El Cholo, releasing him late in the window would have left Atlético little time to find a substitute.