Messi adds Huesca to his LaLiga victim list
The Barcelona striker has now scored against 37 top flight Spanish teams, after grabbing a brace in the 8-2 win over Huesca.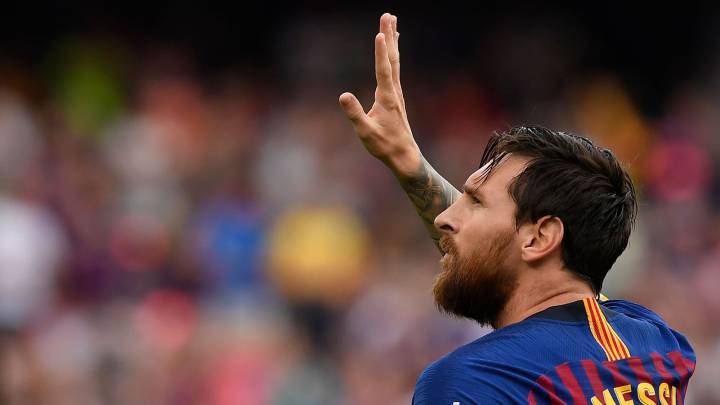 On 1 May 2005, Ronaldinho Gaúcho, set up a young long-haired Barcelona player called Lionel Messi who took full advantage to score his first goal in the Spanish Primera division, against Albacete. This afternoon Messi grabbed two more goals to add to his eye-watering stats, this time against Huesca, who became the 37th top flight team the Argentine striker has found the back of the net against.
The full list of LaLiga teams Messi has scored against: Albacete, Racing, Athletic Club, Alavés, Mallorca, Betis, Celta, Osasuna, Sevilla, Real Madrid, Recreativo, Deportivo, Atlético, Espanyol, Nàstic, Zaragoza, Levante, Almería, Valencia, Sporting, Málaga, Numancia, Getafe, Tenerife, Valladolid, Villarreal, Real Sociedad, Hércules, Rayo Vallecano, Granada, Elche, Eibar, Córdoba, Leganés, Las Palmas, Girona and Huesca.
Record number of assists
Leo Messi also became the player to have given the most assists in LaLiga in the last 50 years, hitting 150 assists in his 421 games, and going past Michel who managed 147 in 404.