BETIS 1 - SEVILLA 0
Joaquín: "Scoring in a derby is the dream of every Betis fan"
The captain of Real Betis spoke after his goal gave Real Betis all three points in the derby after Roque Mesa was sent off for Sevilla.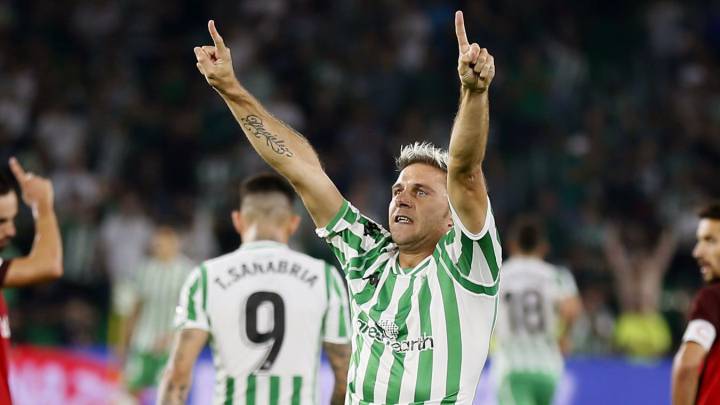 After scoring the decisive goal in the derby between Real Betis and Sevilla, Joaquín Sánchez told the media that scoring such a goal is the dream of any Betis fans.
"The truth is that is cost a lot to watch from the outside at the start of the season for the pain in my soleus muscle, but I wanted to get to the derby to at least be with my teammtes," he says. "To help the team and score in the derby....to get three points at home for a Betis fan is the dream."
"The statistic are there to be broken," he said about not winning at home in the derby in 12 years. "We played a very complete game, as much in the first as the second, we were a serious side. In the end, Sevilla are a great team, they have great player and they make you suffer. But we knew how to counter them and I think that we were superior in all of the game. It's a deserved victory."
"I am privileged to be with this group of fans to be a bético, to have grown up here and to feel the importance of these games. The love, the respect, the admiration they have for me, I always say it, I will leave football happy because these people have given me everything," he said.