ATLÉTICO MADRID
Lucas Hernández on Ballon d'Or: "This is the year of Griezmann"
Lucas Hernández says Antoine Griezmann deserves to win the Ballon d'Or and that Mbappé has plenty of chances to win some in the future.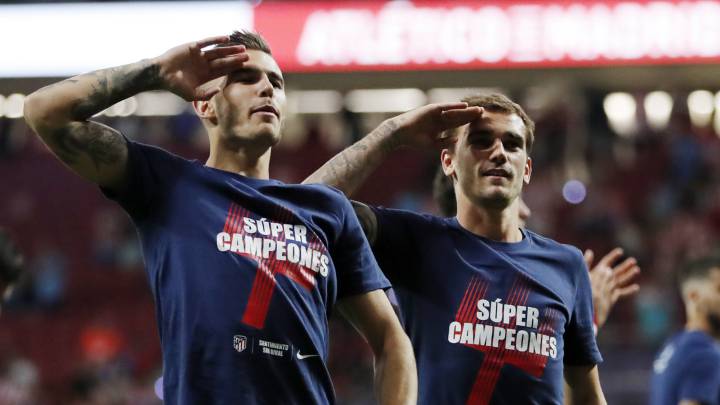 Lucas Hernández believes Antoine Griezmann should winn the Ballon d'Or and says he has nominated the player for the award. In an interview on Tuesday with 'France Football', he puts Griezmann above other compatriots such as Kylian Mbappé.
"Griezmann deserves it, for me he is the favourite," he says. "He has stood out in all competitions that he has played in this year." Hernández adds that Mbappé scored some "fabulous" goals during the World Cup but given his youth, he has lots of chances to win Ballon d'Or awards in the future. "This is the year of Griezmann," Griezmann says.
The full-back also has words of thanks for his national team manager, Didier Deschamps, for the chance to play in the World Cup as a starter despite having previously hinting he would play for Spain.
"I couldn't disappoint him," he says. "From the start, he picked me for my qualities as a defender, but he asked me to do different things, that meant risks in attack. Even Diego Simeone told me that he discovered new things about me during the World Cup."
After signing another French international in Thomas Lemar this summer, Atlético Madrid outlined their ambition and Hernández says that the side are indeed eyeing glory this season.
"They are powerful signings," he says. "Atlético have three World champions in the squad today, players of World Cup standard and currently one of the best attackers in the world."