REAL MADRID
Real Madrid considering measures to protect Vinicius
Real Madrid are considering keeping Vinicius out of away games as the hostility in Segunda B that stems from his style of play could put him at risk of injury.
Real Madrid are satisfied after Vinicius' performance on Sunday with Castilla when he scored two goals during the 2-2 draw with Atlético Madrid but they are equally concerned with the rough treatment he received during the game. He was pulled back and fouled almost every time he got the ball and was even bitten on the top of the head by Tachi. The Atlético Madrid defender said afterwards: "I don't feel proud of what happened, it was a result of the high tension."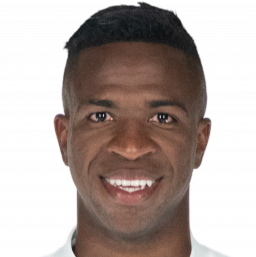 Vinicius praised in Brazil
This could change the roadmap for Vinicius: some inside the club think that only playing him at home, at the Alfredo Di Stéfano stadium, is something worth considering. It would be a measure to protect the player from injury. Madrid are conscious of the fact that they paid €45 million and his style of play can cause hostile environments, such as you might find in Segunda B, that can turn others onto him.
Meanwhile, in Brazil they are delighted with his two-goal performance. "Vinicius impressed all of the Spaniards," read Globoesporte. Also, Lance highlighted "the brilliant double," that the 18-year-old landed. They are, however, concerned over the heavy-handed tactics deployed by Atlético. "He was persecuted by the defenders," wrote Globoesporte.
To play, or not to play Vinicius
The decision will be found out soon enough as Castilla play on Sunday (12:00) against Union Adarve and it remains to be seen whether they call him into the squad or not. Real Madrid's first team do not play this weekend and they might make an exception for the journey to García de la Mata.