Filipe Luis: "I asked Atlético to let me leave, as they did with Gabi"
The Atlético defender spoke about his PSG offer while on international duty with Brazil, but his comments differed with those made a few days ago in Spain.
"A lot of lies have been written. Three weeks ago I arranged a meeting with the club to let them know about my situation. I was told that the club didn't want me to leave," Filipe Luis told beIN Sports three days ago.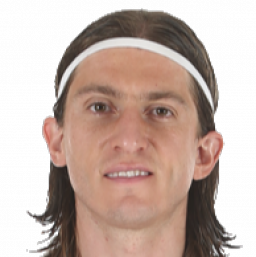 PSG interest and leaving
Nevertheless, the Atlético Madrid defender spoke to Globoesporte while on international duty with Brazil, his comments this time around differing from his previous ones: "The opportunity came up to go to PSG and I told Atlético. I asked them to let me leave, the way they did with Gabi recently. The club didn't see  both situations in the same way, despite the similarities in the time remaining on our contracts. They said I was insisting on it, but that's a lie. I've been with Atlético a long time and that made me sad because they tried to affect my image at the club."
Marcelo