Real Madrid round-up: Morientes, Roma, Modric, Zidane...
It may be international break time but there's always news surrounding Los Blancos, including Morientes giving his view on the striker situation at the Bernabéu.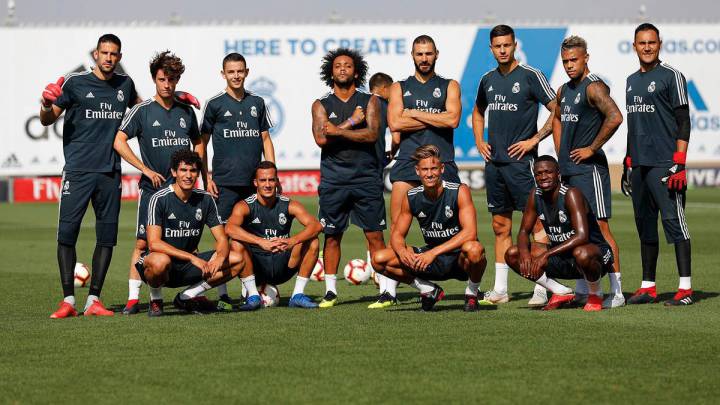 It's Wednesday 5 September and 13 players from Julen Lopetegui's command are off in a variety of lands taking their instructions from another 'gaffer'. While they do that, we have a scan round for the latest news on what's happening in and around the Santiago Bernabéu...
Morientes on Mariano: "no mercy"
Real Madrid fans have fond memories of the contribution made to the team by former striker Fernando Morientes. And the former frontman is feeling very positive about the arrival, or should we say, return, of Mariano Díaz.
"Mariano is a traditional 9, a finisher, the player that Real Madrid needed," said the 42-year old whose career included spells at Monaco, Liverpool and Valencia. "A player that has no mercy in the penalty area," he added.
Roma ready for Ramos and co.
It would be fair to say that a wry smile grew across the faces of most Madridistas following the recent Champions League draw. Los Blancos will face CSKA Moscow, Victoria Plzen and AS Roma in what is significantly weaker, on paper at least, than the group the eventual champions had to escape from. But a member of the Italian side, Patrik Schick, has been speaking while away with his Czech Republic squad and he's showing plenty of confidence ahead of the big clashes.
"We are confident that we can beat them [Real Madrid]," said Schick, before adding, "they aren't as strong as they were."
Well done, we say. These statements never come back to bite you on the hýždě.
Marcelo and Benzema on loop
It was the third session of the week on Wednesday morning - how do they cope starting work at 10:30am? - and the 11 players that were not on national service (not like that!) went through the moves under the direction of Lopetegui. Even so, there is always a little time to mess around, as Karim Benzema and Marcelo demonstrate. Nice bounce!
Modric tipped to be 'Best'
As we all now know, experts are over-rated. Just ask Brexit-pushing Michael Gove! For this reason, as.com went out to its readers and asked them who they thought should win Fifa's upcoming award for 'The Best' male footballer. It's between Luka Modric, Cristiano Ronaldo and Mohamed Salah. A stonking 82% of you felt the Croatian deserves another trophy for his collection with Cristiano taking 14% and Salah just 4%.
Some footballers are not completely in agreement with the three names on the shortlist, with one in particular, Atlético's Filipe Luis, questioning the credibility of Fifa's award for leaving out a regular name.
Zidane piles on the pressure for Lopetegui
Speaking as part of a Uefa event, the former manager of Los Blancos, Zinedine Zidane, didn't hold back on reminding his successor of the demands of the position.
"When you're coaching Real Madrid, you have to win everything," the Frenchman said. And that's not all. "While maintaining a certain standard of play," he continued.