REAL MADRID
'I don't see Pogba and Rabiot as possible but Marcelo? Yes'
Javier Ribalta, sporting director of Zenit and former head of scouting at Juventus says he sees Marcelo to his former club as a distinct possibility.
The cover of Tuttosport carries an image of Marcelo with the headline underneath reading: "Marclo? It's possible". The quote comes from Javier Ribalta, the sporting director of Zenit, who worked as the head of scouting at Novara, Milan, Manchester United and at Juventus. the left-back was linked during the summer but nothing materialised althought reports continue to swirl regarding potential reunion betwen Cristiano Ronaldo and the Brazilian with Juventus considering coming back in for him next summer.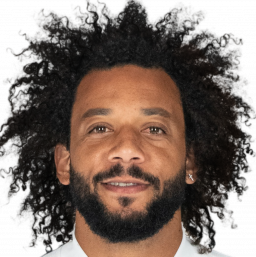 Asked about Juventus' potential signing of Marcelo, Ribalta said it could be possible. He was given a list of potential signings and rated them including the Real Madrid left-back, Paul Pogba and Adrien Rabiot. "Marcelo. The other two seem impossible," he replied. 
Ribalta orchestrated the deal that brought Claudio Marchisio to the Russian side, making one of the most important free signings of the summer. "When I saw that his contract was finished on the 17th of August, I called him immediately and without intermediaries. I knew him well from five years with Juventus and he seemed intrigued by out project from the first moment. Sincerely, I never feared that he would chose another club."