Arthur flattered by Messi praise: "I won't let it go to my head"
The Barcelona midfielder said he feels very pleased about Messi's compliments. He spoke to the media after training on Thursday. Brazil take on USA on Friday.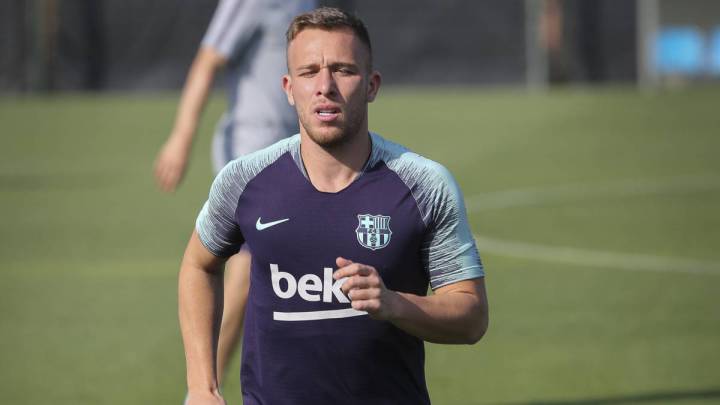 Arthur Melo has had a dream start to his Barcelona career. As if being touted as the best signing the club has made this summer by Leo Messi wasn't high enough praise, the Argentinean likened him to Barça legend Xavi in an interview with Radio Catalunya this week.
Arthur has responded by saying he is thrilled to hear one of his team mates speak so highly of him; he spoke following Brazil's training session in New Jersey, where Brazil will take on the United States in a friendly on Friday, and thanked Messi for his kind words.
Keeping a level head in spite of Messi's praise
"It makes me feel very happy to get praise from Messi... especially from someone like him, because he is such an exceptional person. Representing Barcelona and Brazil's national team is a huge responsibility - I know that I can't let these things go to my head. I have to keep doing my job with my feet firmly on the ground and continue finding my place out on the field of play", Arthur told Brazilian media at Red Bull Arena.
Arthur engrossed in a dream
"Xavi and Iniesta have inspired me since I was a boy. Theye were the players I looked up to to try to copy them and learn from them. I wanted to be just like them. But I'm Arthur, I still have a lot to show to even start to be close to what they achieved in their careers. I have to use them as my mirror and try to emulate their best qualities within my own characteristics", Arthur explained. "If two years ago, you had asked me to name two dreams, I would have told you: playing for Barcelona and the national team. This is a fantastic moment I am in and I'm very happy".