Cristiano returns to Juventus training with a black eye
Juve's number seven missed Portugal's friendly against Croatia and was back with under the direction of Massimiliano Allegri ahead of Serie A duties.
Cristiano Ronaldo has returned to Juventus training with a black eye. The Portuguese star was put through his paces with the bruise clearly visible, a knock that he picked up in the last match against Parma.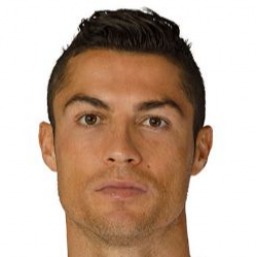 Parma violent eye for Cristiano
The incident in question saw the player jump to meet a corner kick with his head but ended up colliding with Simone Iacopini. He received immediate treatment by the club's medical team at the side of the pitch before returning to the field to complete the game. Juve won 1-2.
Ronaldo has not travelled with the Portugal national team, so missed out on the international friendly yesterday against Croatia, which would have seen him line-up against former Real Madrid teammate, and friend, Luka Modric. Instead he has been resting and is now with his club side as Massimilliano Allegri prepares for Juve's next match. Much of the attention in recent days - with little merit behind it - has been on the number seven still not having opened his scoring account this season.
It is not the first time that Cristiano felt the pain in his left eye. Almost a year ago, in a match between Real Madrid and Deportivo, he received another blow near the same eye, which broke the skin.