Real Madrid round-up: Courtois, profits, Mariano, Pedro...
With several stars of Los Blancos in action for their national teams, we have a sniff around to bring you some tidbits from the Spanish club.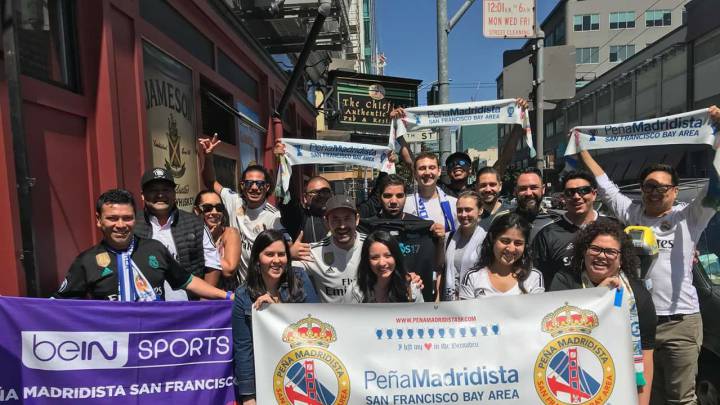 From the players having the pride of representing their national team, to the club announcing profits, there's also news surrounding Real Madrid, and we're here with a few highlights...
Thibaut's tartan trip
Madrid's new goalkeeper Thibaut Courtois made his debut for the club on Matchday 3 in LaLiga, following a successful World Cup with Belgium in Russia where he won the Golden Glove award. On Friday night he will be back in action for his national team when they travel to Glasgow to play a friendly against Scotland. The game kicks-off at 20:45 CEST.
Mariano magic
Julen Lopetegui may be a baker's dozen short during the international break but there are still plenty of players to get into tip-top condition ahead of the next league game, away to Athletic Club. One in particular, new striker Mariano Díaz, caught the eye in the training match which took place on Thursday against Castilla. He'll be hoping his two goals, and continued hard work, convince his coach to give him some pitch time in Bilbao.
Real record revenue
The numbers folk at the Bernabéu have counted up the bags of beans on the desk and released new information on Thursday, along with big smiles. The results show the biggest 12-month increase in revenue (+76.3 million euros) seen at the club since the year 2000, when Florentino Pérez returned to his presidency. If you want all the juicy details here you go.
Brazilian boys
After Vinicius there was Rodrygo, and now Real Madrid are looking to get their hands on another special talent from the land of the samba. Pedro Guilherme. Even with a 50-million-euro release clause, Los Blancos believe they can prise him from Fluminense for around half of that. Unlike the other two lads, Pedro is already in his twenties, and would have been called up to the Brazil national team this weekend had it not been for a pesky injury. Will Lopetegui have reinforcements coming soon?
Out of interest, the reports doing the rounds about Vinicius returning on-loan to Flamengo have been poo-pooed by his agent.
Peña partying
A quick shout out to the San Francisco Bay Area supporters club in the USA who appeared in today's AS newspaper. They got together to enjoy Madrid's 4-1 win over Leganés and are said to be already dreaming about Champions League number 14...with the final at Atlético's Wanda stadium!