PREMIER LEAGUE
Bellerín: "They called me a lesbian and I get homophobic abuse"
The Arsenal defender says he had to shut his social media accounts down after abuse flooded in in the form of homophobic slurs.
Hector Bellerin has revealed how difficult it is when you act differently and says that he recieves homophobic abuse regularly during an interview with The Times.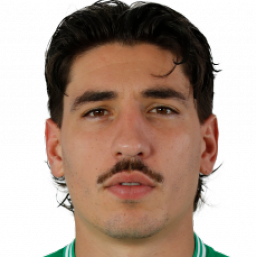 "Most of the abuse is online, but you hear it in the stadium too. People have called me 'lesbian' for growing my hair. There are other kinds of homophobic insults. I have learnt to grow a thick skin but it can affect you. Every now and again, you get a bit of self-doubt," he said.
The Arsenal right-back is a fashion icon, attends events like London Fashion Week and has been applauded for his authentic style. He says, however, that it doesn't matter when the pressure to conform is so high.