Karim Benzema's metamorphosis: from cat to panther
The Real Madrid striker arrived back for pre-season training pretty much at his ideal weight, with the problem on the scales apparently not going to be an issue for Lopetegui.
Karim Benzema has started the 2018/19 LaLiga season in impressive scoring form (five goals in four official matches) and looking in better shape than he has following recent summers, something that may have a marked impact. Last season he had just a single goal at this point. The campaign before that, none...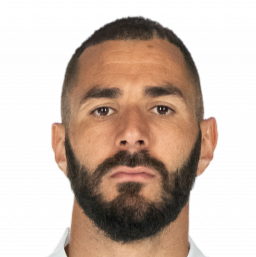 A fitter, sharper Benzema
The striker looks like someone else. Perhaps the explanation is as simple as it being a direct effect of Cristiano Ronaldo's departure, and the Frenchman stepping out of his overbearing shadow. Benzema has been a constant headache at Madrid over the nine years that he has been at the club, with a tendency to be overweight. This has changed.
On July 16, the beginning of pre-season with new manager Julen Lopetegui - and notably without his friend Zinedine Zidane - he turned up at Valdebebas training facility very close to his ideal weight, 80kg (the official record on the club's website has him weighing in at 81.2kg).
His figure was something he even boasted about when on holiday, sharing pictures from Miami focused on showing off his impressive 'sixpack'.
Benzema's changing shape
A lot has happened since the forward's run-in with José Mourinho in 2010-11 (the image on the left is from that period when he was called a 'hunting cat') and his problems with the scales. Laurent Blanc, then French manager, also took a stance, criticising his "extra three kilos".
In February 2015 Benzema took more control of his physical condition with the use of an electrostimulation vest, but in 2017 he relapsed having to then highlight to his club manager Zizou, "I have lost five kilos". That confession came after the 1-2 result in Munich in April of that year, and was due to his increased visits to the gym and focused attention to the advice of the nutritionists.
Óscar Caro, the man used by Lopetegui as the Real Madrid team's physical trainer, has found a fine specimen in Karim from day one of this season. All concerned will now expect his fitness, and form, to play a big role in the success on the field.