E-SPORTS
Fnatic see off Schalke 04 in Madrid League of Legends summer finals
The English based team were too strong for the German side in a thrilling final at a packed Palacio Vista Alegre in the Spanish capital.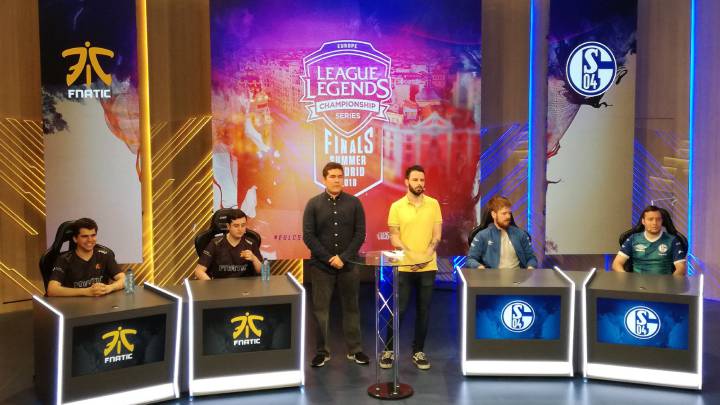 The final of the European League of Legends summer Championship Series was decided this weekend in Madrid as the Palacio Vistalegre hosted thousands of fans eager to see Fnatic and Schalke 04 go head to head in the final.
The German team took the first game in a best of five series before Fnatic fought back and saw through the second game with the battles on the five v five being decisive.
Despite resistance in the final two games from the German team, they failed to match Fnatic's superiority with an epic final 30 minute battle being the highlight which enthralled the packed Vistalegre as UK based Fnatic claimed an overall 3-1 win and claim their seventh European crown .
I'm so, so proud of the whole team. Although we lose 3-1 to @FNATIC, I think it was an incredibly close series and we performed incredibly well. Thanks for the support, we'll win the gauntlet on Sunday. pic.twitter.com/968iaDps1P

— Nicolas Farnir (@AtomiumLOL) September 9, 2018
Fnatic and Team Vitality will now represent Europa at the World Championships which will be staged in South Korea with the final defeat meaning that Schalke initially miss out. There is still a possibility the team from Gelsenkirchen make it to the Busan finals through the Regional Finals path.