Real Madrid round-up: Robinho, Mariano, Valverde, fixtures...
A look at some of news surrounding the Bernabéu club including revelations from former Los Blancos star Robinho's move to Man City.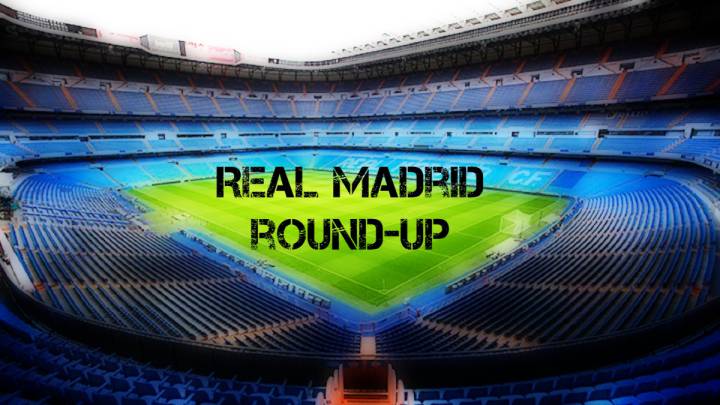 If snippets of news on the club that resides at number 1, Avenida de Concha Espina, Madrid are your thing, then you've come to the right place. Here's what's going on with Real Madrid...
Robinho reveals
Former Madrid player Robihno has been chatting to FourFourTwo magazine and revealed some more of the background to his departure from the Spanish capital. Chelsea, under the watchful eye of his compatriot Luiz Felipe Scolari, appeared to be the destination for his time to leave Madrid became clear, but Manchester City was where he ended up. Here's what the player had to say about it.
"My main goal was to move to Chelsea. Big Phil had said I could make the difference for him as his squad, according to him, was not creative enough.
"But Real Madrid had fallen out with Chelsea – they didn't like them selling shirts with my name on before the deal had been done. I am pretty sure that this error was one of the main reasons why the transfer failed, as it was a matter of pride for Real Madrid.
"And they were also reluctant to let me move to a club that was playing in the Champions League the same season – Chelsea were, but City weren't.
"I moved to a great club and they welcomed me in the best way. I had one-and-a-half years of joy in Manchester, despite the city being a lot colder than Madrid!"
(You can read the full Robinho article here)
September challenge
The big games are what we look forward to most and Los Blancos have a nice little run thanks to their Champions League involvement. Lopetegui will likely shuffle his pack over the rest of September as he looks to maintain maximum points collection. This is how the schedule looks:
Athletic Club - away (Saturday 15)
Roma - home (Wednesday 19)
Espanyol - home (Saturday 22)
Sevilla - away (Wednesday 26)
Atlético Madrid - home (Saturday 29)
Valverde back in with the squad
Fede Valverde was back in the Monday evening training session after helping Uruguay pull apart Mexico, although Lopetegui was still without much of the team that will take to the field against Athletic Club in Bilbao on Saturday.
As described by the club itself: "the workout got under way in the gym, before the madridistas worked on pressing and ball circulation. The players also practiced link-up play and completed finishing drills. The session was rounded off with a game on a reduced-sized pitch."
Tuesday's session again gets going at 19:00 local time.
Mariano minutes
The manager has had plenty of time working with his new striker Mariano Díaz in training in a much more condensed group, and reports have been positive suggesting the player will get some pitch time on Saturday in Bilbao. That said, with the form Benzema has been in at the start of the season, few expect him to make way so the new (returning) lad will most likely be brought on from the bench.
There is also the possibility that both strikers could be used in the same frontline as an alternative tactic depending on how oppositions line-up. We'll have to wait and see how Lopetegui decides to go for it, which may be influenced by any of his stars picking up that dreaded 'Fifa virus' while away.