REAL MADRID
Héctor Herrera and Julen Lopetegui rendezvous in Porto
The Real Madrid manager reportedly wanted to sign him in the summer but he is a free agent next year and could move to the Bernabeu for nothing.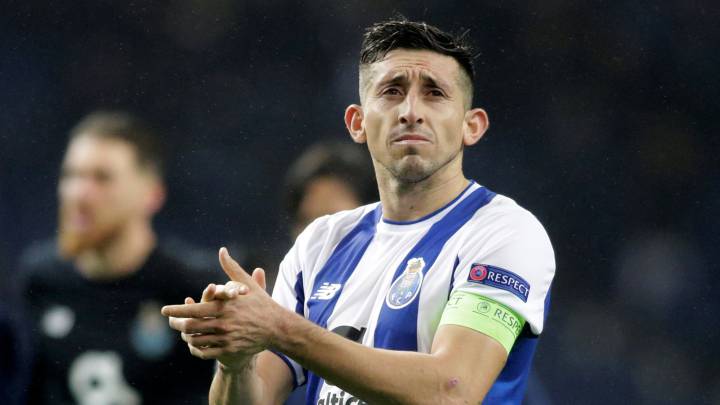 Julen Lopetegui met with Héctor Herrera in Porto recently. The meeting, according to media in the Portuguese city, took play at the luxurious hotel Yeatman, where the Madrid manager was staying for a few days rest with his wife. The pair are friends since their paths crossed for a season and a half with Porto, but the meeting comes at an important time for the Mexican.
Herrera, who is 28, finished his contract with Porto in June 2019 and can start to negotiate with teams from January. He doesn't want to renew his current deal with signs pointing towards a parting of ways. He wants to leave Portugal for a bigger league and Real Madrid could be in the running. Inter tried to sign him this summer but Pinto da Costa made it hard for the Serie A side and would not back down from the €40 million release clause. In June, he leave for free.
In the offices of Real Madrid, the performance by the midfielder against Germany in the World Cup left a mark. Porto paid €11 million for him in 2013 and he is valued at around €20 million. He is the captain of Porto and has scored five goals in 70 games for the club.
If Mateo Kovacic leaves permanently next summer (he is on loan at Chelsea at present), Herrera could be a nice switch at zero cost. New teams continue to be linked with the player as interest in the Mexican ramps up. Inter continue to push and Roma under Monchi are also attentive.