FOOTBALL
Former Chelsea scout reveals the time they turned down Mbappé
The former head of scouting at Chelsea brought Mbappé in and Chelsea were undecided but his mother wasn't.
Serge Daniel Boga, former head of Chelsea's scouting, brought a young French kid who played with Bondy because he thought he had talent in 2012. Kylian Mbappé was the kids name and he was yet to become the Kylian Mbappé we know today, World Cup winner and footballing superstar. Chelsea passed on the opportunity to sign the player, however, at virtually zero cost.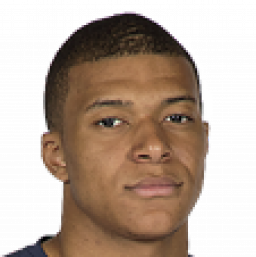 Boga explains to Goal.com: "Chelsea were the first ones to give him a trial. We did it before Real Madrid. I had a friend who worked for Nike, Denis Chantron, and when I was in France, we met and he said 'Have you heard of this young boy called Mbappe? He plays for Bondy, this small club from the suburbs of Paris."
After the trial, Chelsea were undecided and wanted him to come back to have another look at him. Mbappé's mother was unwilling to bring him back for a trial because she knew her kids' worth.
"I remember what the mother said to this day. She spoke in French to Fraser and I was translating. She said to me, 'Listen, my boy won't be coming back. If they want him they have to take him now or in five year's time they will be coming back to buy him for €50 million!' Boga says.