Griezmann: "When I see the Champions League trophy, I think: The next one's mine"
In part two of his interview with AS, Antoine Griezmann looks ahead to a season in which the Champions League final will be held at Atlético's home stadium.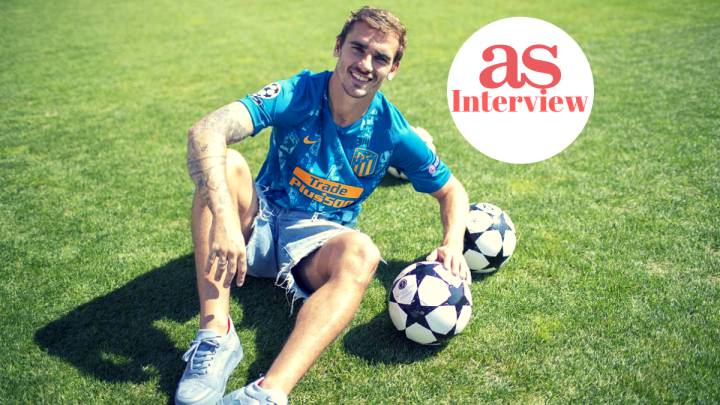 —

It's Champions League week. How often do you dream about lifting that trophy?

—Really often. When I see the Champions League trophy, I think: The next one's mine. We didn't have a good campaign last season.
—

It was the key clashes against Qarabag, a side much weaker than Atlético, where you came unstuck...

—In European football you know that any team can make life difficult for you. I wasn't at my best, and that didn't help the team.
—

Does that make you all the more determined to do well in this season's Champions League?

—It's not so much that I'm any more determined; it's more a case of having more confidence in myself. Last year, I wasn't myself in the Champions League. But this year I feel great. The final is at the Wanda Metropolitano and that means every home game will be an incredible occasion.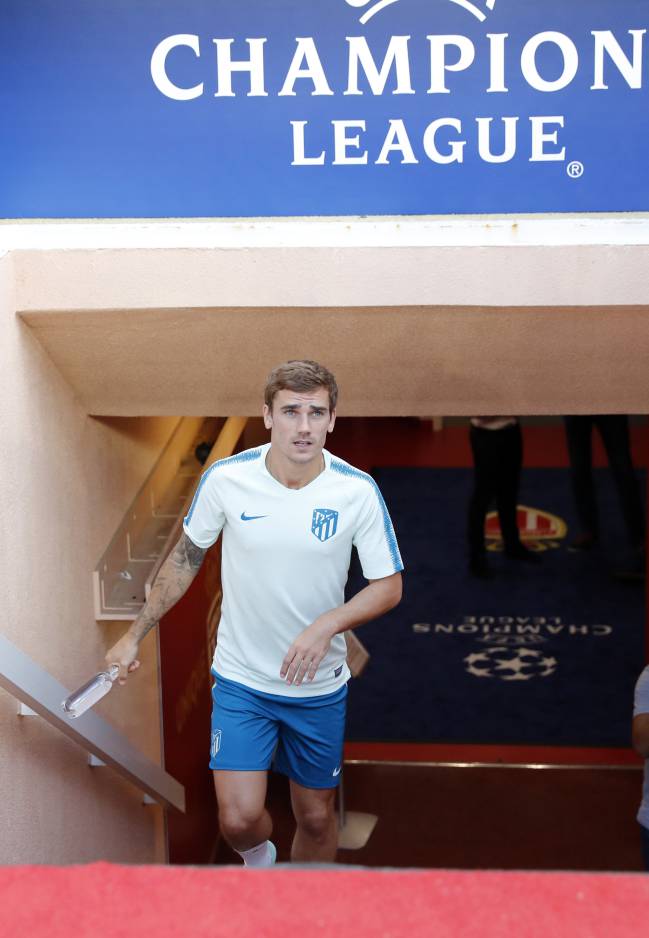 —

It could put added pressure on the team's shoulders...

—Rather than adding pressure, what I think it'll do is make for an even better atmosphere; the crowd will be buzzing even more than usual, and that'll help us. When the tough gets going, the fans push you on and squeeze that bit more out of you.
—

Which trophy would you choose: LaLiga or the Champions League?

—The Champions League, without a shadow of a doubt.
—

Such a categorical response could suggest you're ready to shelve LaLiga and focus on Europe...

—We won't be writing off LaLiga. We go out to win every game we play, be it our domestic league, the Copa del Rey, the Champions League or whatever.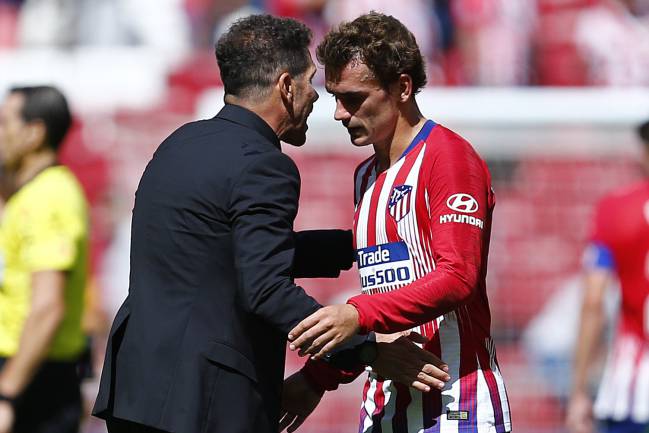 —

Let's talk about Atlético's rivals. Real Madrid have lost Cristiano Ronaldo...

—He's taken a lot of goals with him, because he would score 40 or 50 a year. But it has also freed up [Gareth] Bale and [Karim] Benzema. They've got a great team. In the crunch moments they'll maybe feel Cristiano's absence, but they're a top side and we've already seen the kind of form Bale and Benzema have started the season in.
—

Meanwhile, Barcelona have lost Andrés Iniesta. What kind of shape do they look in to you?

—[Ousmane] Dembélé has made a good start to the season, [Lionel] Messi is the same old Messi, and the same goes for [Luis] Suárez... When I look at them I see a strong side that have made good signings, that have strengthened their midfield with the arrivals of [Arturo] Vidal, Arthur and other players.
—

And what about Atlético? Two club legends have departed in Gabi and Fernando Torres, but you've brought in some proven operators...

—When there are a lot of new players, it's tougher to begin with in LaLiga, because until they settle into our system it's not easy for them. Now we have to look onwards and upwards. What happened in Vigo [where Atlético were beaten 2-0 at the start of September] only serves to motivate us all the more, and we have to have confidence in this team.
—

What was your reaction to what happened with Filipe Luis?

—He knows that we want him here with us, but you can also understand what happened. We said to him: We want you here and we'll help you in every way we can. He's settled back down. He's just one of the lads in training and wants to work hard for this group.
—

Real Madrid showed interest in Lucas Hernández, but he gave them short shrift...

—Lucas is really happy here. He knows that he has room to improve and has everything he needs here to do just that - and be a big player for Atlético. He had a fantastic World Cup and hopefully he's got a great year ahead of him. We need him; he's a really important player for us.
—

For a few days, it was rumoured that Real could go after you. You would certainly have been a worthy replacement for the departed Cristiano...

—I couldn't tell you anything about that. Before the World Cup I'd already said: That's that. There hasn't been any contact with anyone.
—

Will there be renewed transfer talk come springtime? Will we once again be discussing the possibility of Griezmann leaving Atlético, or is it very much 'case closed'?

—There'll be articles written and things said, because there always are. But I'm very settled here and I'm the third captain, which is a source of real pride and something that's really important. We have to perform well and give our all out on the pitch, and I'm out to enjoy myself in the red and white shirt.
—

But what if head coach Diego Simeone were to leave... Is your future tied to the boss's?

—That's not something I think about: I see him being here, I see myself being here, and as long as we're still up there I don't see why he'd leave.
—

You've talked about being one of the club captains. I imagine it's a huge source of pride to see yourself sporting the Atlético armband...

—Being the captain of your team is a real source of pride and a dream come true, too. It's an extra responsibility, but that's something positive. It lets you know that the club and the coach have confidence in you, and that gives you added strength.