Mbappé's three-match ban could be extended to five games
Kylian Mbappé is fighting to avoid the extension of a three-match sanction, which he recieved for shoving a Nimes player in a heated incident on September 1.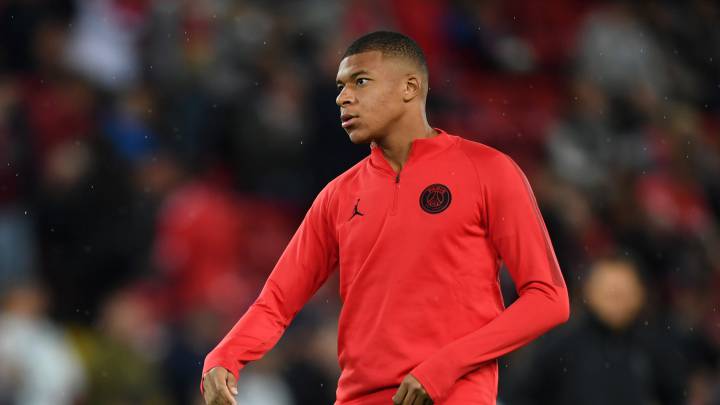 PSG striker Kylian Mbappe appeared this Thursday before the French Football Federation's (FFF) High Commission of Appeal, as he looks to avoid a three-game ban he received for a red card against Nimes being extend to five matches.
The 19-year-old World Cup winner was present with his lawyer to give his version of events at Nimes' Stade des Costières on September 1, where he was dismissed for aggressively shoving opponent midfielder Téji Savanier onto the ground. Mbappe was reacting to a dangerous challenge by Savanier, for which the Nimes player also saw a red card.
Savanier appeal
Mbappé, who has already completed one game of the three-game sanction, had to appear before the commission due to an appeal to have his ban extended by the lawyers of Savanier, who was handed a five-match ban for his actions.
L'attaquant du Paris SG Kylian Mbappé arrive pour se présenter devant la Commission supérieure d'appel de la Fédération française de football (FFF) qui réexamine sa suspension pour trois matches #AFP pic.twitter.com/yJF8BugE7J

— Agence France-Presse (@afpfr) 20 de septiembre de 2018
According to speculation in the French media, Mbappe could see his penalty extended.
The commission will give its verdicts on both cases in the coming days.
Mbappé had originally stated that he did not regret shoving Savanier and that he would do the same to any other opponents who treating him so roughly, although later he retracted his statements.