LALIGA
Players' Union officially reject Tebas' plan to play game in Miami
The Spanish Fotballers' Union have released a statement and stated its non-conformity with Javier Tebas' plan to play a LaLiga game in Miami, United States.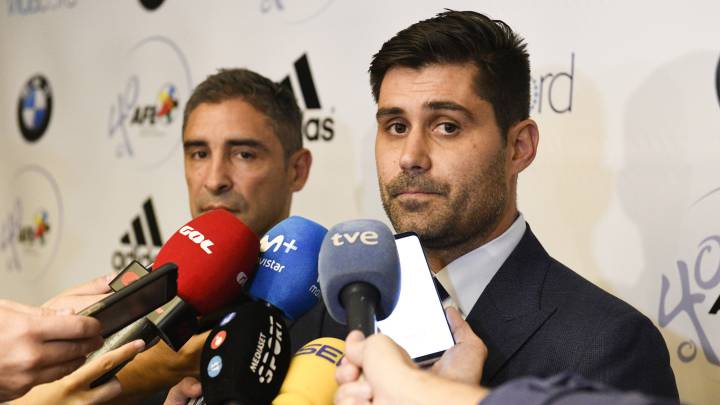 The Spanish football player's union (AFE) have definitively dumped the "Miami Plan" from Javier Tebas having previously state their reluctance to agree. The association has sent a letter to LaLiga to reject the idea of a game between Girona and Barcelona in the United States next January after the league came to an agreement with Relevant Sports for the sponsorship of the league in North America for the next 15 years. AFE has joined with the Spanish football federation in declaring the idea unsuitable as Tebas continues to meet resistance to his plan.
AFE have published the announcement on a day when they will start to negotiate a new collective agreement. Tebas has invited the representatives to sit down at 12:00 on Monday September 24 and on October 1 at 09:30. The current collective agreement is in place until June 30 2020, however, and the AFE does not want to sit down with its competition stating this as the reason.
The decision and statement by AFE is not binding, however, but it is important in the scheme of things. Tebas only has the support of just the clubs involved, a section of their fans and the television operators. Aside from that, he needs permission from the government, and the federation, which says "there is 0% chance this game is played in Miami", and they also need permission from UEFA, Concacaf and the USSF in Amierca. Tebas, however, remains positive and says "there is a 90% chance the game will go ahead there."
"The Association of Spanish Footballers (AFE) want to express the following after receiving details of the game between Girona-Barcelona that LaLiga want to play in Miami in 2019:
AFE have informed LaLiga that the stated information does not specifiy that elements of article 8, 9 and 37 of the Collective Agreement will not be violated.
In addition, AFE reminds that at the moment there is no regulatory approval for this game to be played in the United Stated.
Therefore, in the absence of the aforementioned information, AFE have related to LaLiga its non-conformity with the game.
This comes a day after Real Madrid's president, Florentino Perez, said they would categorically refuse and after Luis Rubiales and Tebas had a row on Twitter over fixture setting at LaLiga.