BARCELONA
Lenglet handed one-match ban after red card for elbow
The Competition Committee gave Lenglet the leanest punishment possible for his sending off against Girona when he elbowed Pere Pons.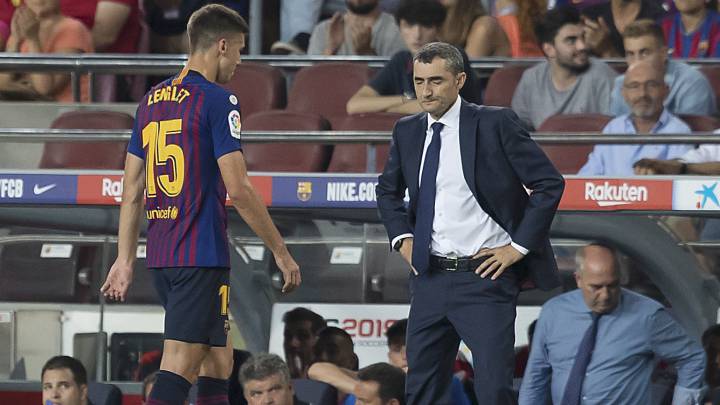 The Spanish football federation's Competition Comittee has handed Clement Lenglet a one-match ban for his red card against Girona. The French defender was given the shortest possible ban for his infraction. The law in the disciplinary code says there will be a sanction of one to three games or up to a month for putting a player in danger without causing damage.
Barcelona provided evidence against the sending off and considered the play as part of the action. Gil Manzano used VAR to decide whether or not the defender had used his elbow on Pere Pons regardless of how intentional it was and he caught the Girona midfielder in the face. The referee said he was sent off for 'catching the opponent in the face with an elbow when both players were going for the ball.'
Ernesto Valverde said he was bewildered by the sending off and questioned VAR's use during the incident. The sending off came in the first half and with Barcelona leading 1-0. They would eventually trail 1-2 before Gerard Pique scored the equalise. They were the first two points Barça had dropped during the season.