Van Nistelrooy tweet gets Madridista love
The former Madrid goalscorer celebrated the 12th birthday of his daughter who was born on the same day that he scored his first two Champions League goals.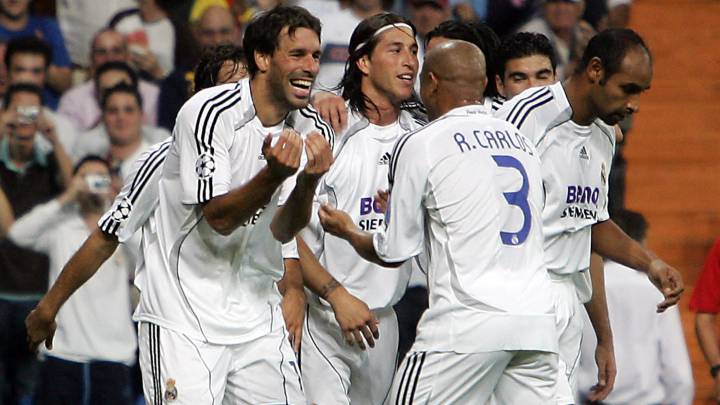 Ruud Van Nistelrooy played in the colours of Real Madrid for three and a half years and felt a lot of admiration for the club and from the fans, something not forgotten as his daughter celebrated her 12th birthday.
Happy birthday Moa
The Dutchman enjoyed many good times with Los Blancos both on and off the field, including the birth of Moa Annette, who came into the world in the city of Madrid. And as she turned 12 on the 26 September 2018, her father took to social media to acknoweldge her celebration and to point to her place of birth, and its special significance.
'Happy 12th birthday, my love!' read the tweet, 'I love you lots my Madrileña.' The message was followed by three hearts and the account handles of Roberto Carlos and Madrid.
The striker scored his first two Champions League goals for Real Madrid (celebrating one with Carlos) on the night of Moa's arrival in the game against Dynamo Kiev (previously opening his Liga account with a hat-trick against Levante). The man who moved to Madrid from Manchester United in 2006 ended that first season with the Pichichi award for top scorer and helped his club win the title.
delantero holandés celebró además con sus dos primeros goles en Champions con la camiseta blanca (en Liga ya había hecho un hat-trick al Levante), en un partido contra el Dínamo de Kiev.