Hazard: "I wanted to leave as my dream is to play in Spain"
The Belgian player acknowledged that after the 2018 Russia World Cup his desire was to leave Stamford Bridge but now maintains he's happy at Chelsea.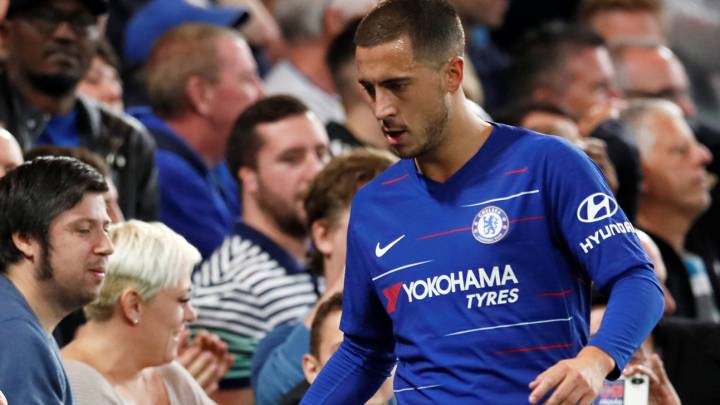 Eden Hazard was one of the many players highly linked with Real Madrid during the summer months after the departure of Cristiano to Juventus. The player was open to the move to the Spanish capital during the World Cup and this was something he recognised speaking to BT Sport after today's Premier League clash against Liverpool.
"I'll tell you the truth, after the World Cup I was keen to move as my dream is to play one day in Spain" affirmed the Belgian. However after a dazzling start for "The Blues" he now has no regrets on staying in London SW6: "I spoke to both club and coach and told them that I'd stay and looking back it was the correct decision as I'm extremely happy now. "I've two years left on my current deal and I may sign an extension, I'm not sure" he added.
At the start of this current campaign, Hazard has hit the net for Chelsea seven times providing two assists. This week alone he's been on target twice against Liverpool, in the League Cup and in today's league game which ended 1-1.